Microsoft has long since stopped relying on physical installation discs for its own operating systems. Since the triumph of the internet, there is no need to do so. With the Media Creation Tool, the download as well as the Windows 10 upgrade could not be easier. Take a look at the linked article, which explains the individual steps in detail.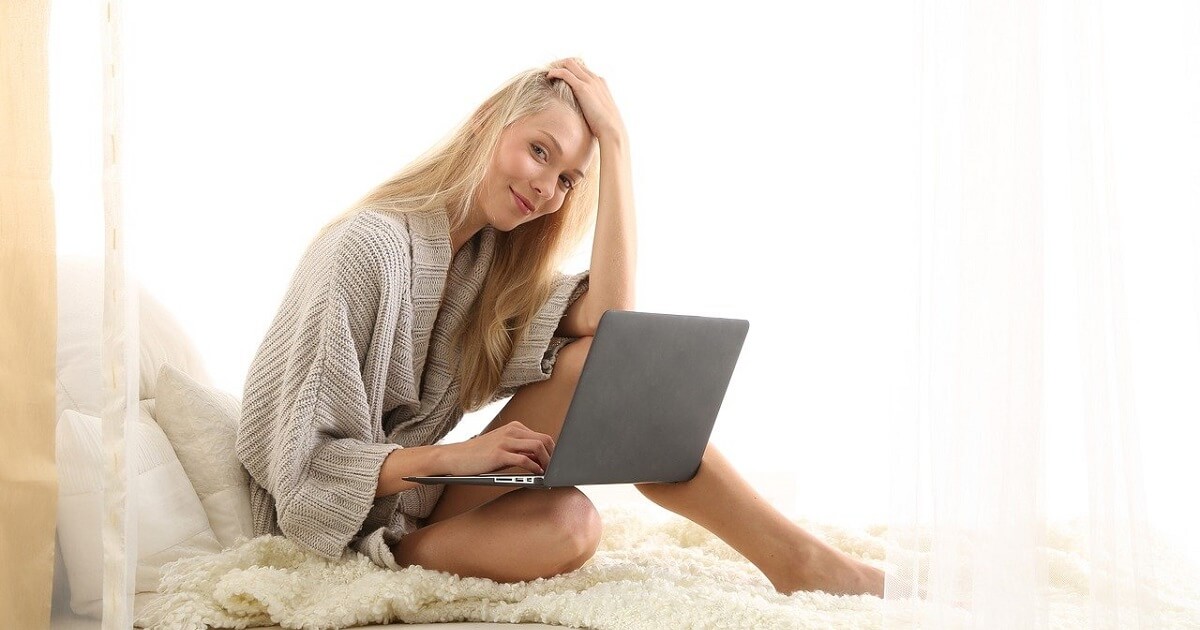 ---
In this article, we are more concerned with the application itself: What is the ISO for and where can you find the Media Creation Tool download for all current Windows versions?
What is the Media Creation Tool?
The Media Creation Tool from Microsoft is the official application for downloading the installation media for Windows 10. The core element is the so-called ISO file, an image that can be burned onto a DVD for installation. Alternatively, the Media Creation Tool also offers the use of a USB stick.
An easy-to-understand wizard guides you through the process, which is largely automatic and completely free of charge. If you want to get started straight away, you can download the Media Creation Tool for Windows directly from the Microsoft homepage. All you have to do is click on Download tool now: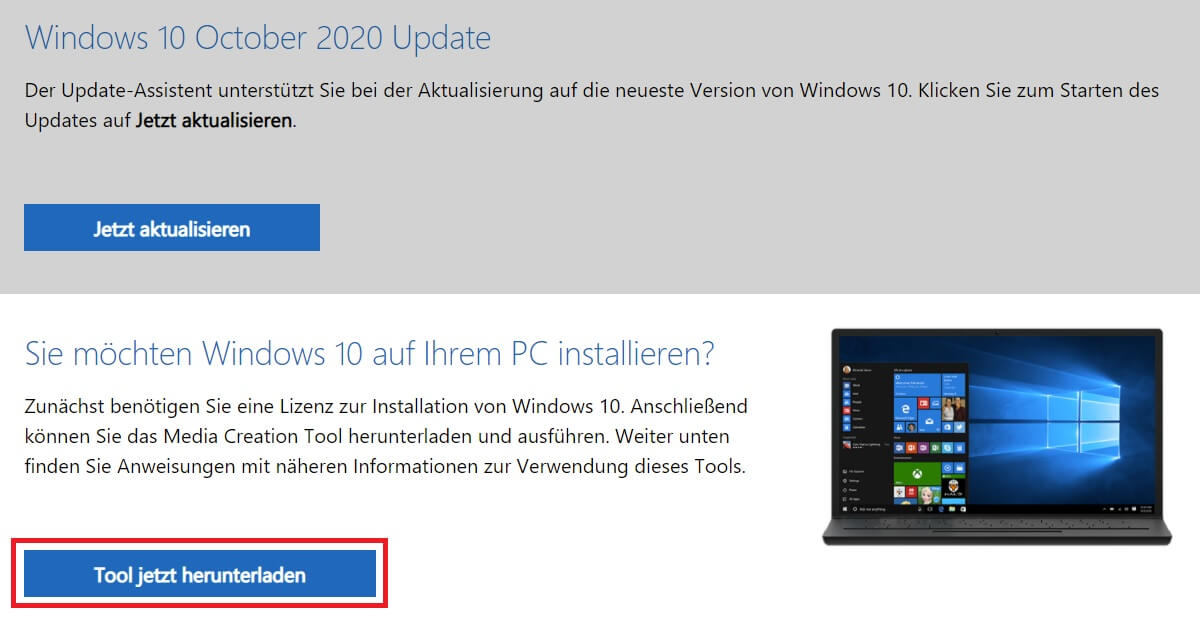 ---
You want to know exactly what to do when downloading Windows 10? Our Tutorial will help you. Especially recommended for all those who have saved a lot of money via the Shop from keyportal.
Download Windows 10
After you have downloaded the Media Creation Tool, you only need to start the EXE file. It is best to run the process as an administrator (right-click to select). You will then be offered various methods to prepare the installation of Windows – even a Compatibility check of your hardware is integrated:
First, you decide whether you want to upgrade or directly create the installation media as an ISO file.
If you decide on the second point, you now define a few properties. These define the Windows 10 version that will be available to you after the download via the Media Creation Tool. These include language, edition and architecture.
Do you already know the Difference between 32-bit and 64-bit with Windows 10? Select the version that suits you best.
Finally, you either stay with the ISO file, which must be burned onto a DVD, or provide sufficient storage space on a USB stick.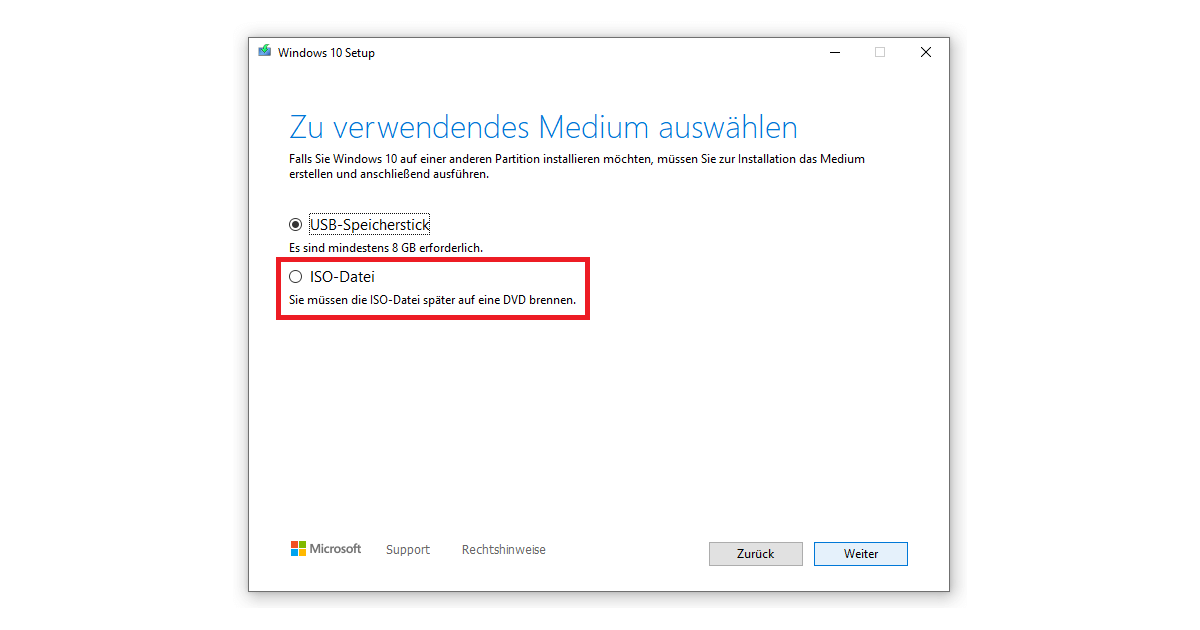 ---
Note: Which edition Windows 10 accepts, on the other hand, has nothing to do with the settings in the Media Creation Tool download. Rather, the key with which you activate your operating system afterwards is decisive. If you want to benefit from the advantages of Windows 10 Pro the product key must not come from Windows 10 Home product key.
Media Creation Tool – Upgrade and Update Windows 10
As described above, you can also use the Media Creation Tool to update directly to the latest Windows version. If, for example, your PC is still running Windows 10 version 1903 or even 1803, the jump to version 20H2 is particularly worthwhile. This way annoying Error messages during the update process can be prevented.
Here is a brief overview of the most important upgrades. Basically, the four numbers always indicate the year and month of development. All these versions were available for download with the Media Creation Tool:
Windows 10 Version 1507: Build 10240 from July 2015
Windows 10 Version 1511: Build 10586 from November 2015
Windows 10 Version 1607: Build 14393 from July 2016
Windows 10 version 1703: Build 15063 from April 2017
Windows 10 version 1709: Build 16299 from October 2017
Windows 10 Version 1803: Build 17134 from April 2018
Windows 10 version 1809: Build 17763 from October 2018
Windows 10 version 1903: Build 18362 from May 2019
Windows 10 version 1909: Build 18363 from November 2019
Windows10 version 2004: Build 19041 from May 2020
Windows 10 version 20H2: Build 19042 from October 2020
If, on the other hand, you are trying to upgrade from Windows 10 Home to Pro this is a completely different matter. As always, nothing works without the right product key. This is the difference between edition and version, which you determine by downloading the Media Creation Tool. Remember, updates can be reversed with ease, unlike system upgrades!