Updating your Operating system could be so easy. But more and more errors are creeping in when upgrading Windows 10. Windows 7 users report how the update gets stuck at 46 per cent. At Windows 8.1 is often over after a quarter of the time and the process shuts down by itself. In addition, user accounts and changed settings are often not applied correctly.
If you are also affected by an error when upgrading Windows 10, we will be happy to help you. We have researched various solutions and tested the individual steps. Please note, however, that in this article the Switching from one Windows edition to the next is the focus of this article. If, on the other hand, you are trying to solve problems with the regular updates of Windows 10, we can recommend this guide.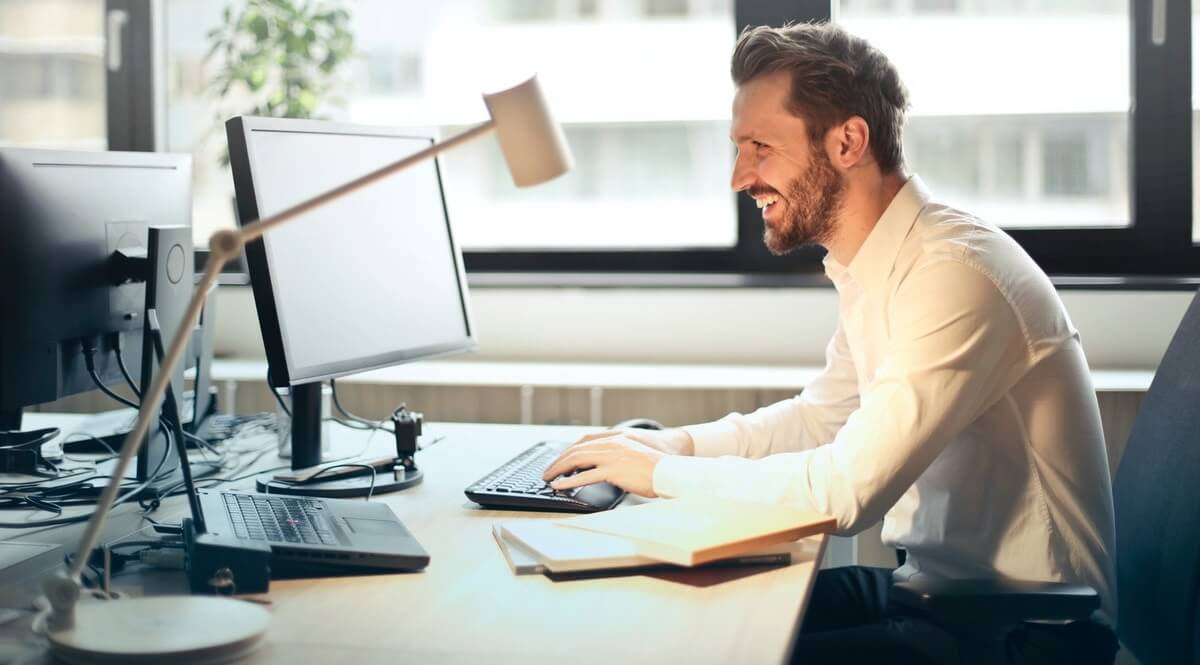 ---
Before we fix specific errors when upgrading from Windows 10, we would first like to go into some general tips. These will help with a wide range of error messages and can lead to your update no longer getting stuck without much effort.
Errors when upgrading Windows 10: Eliminating the causes
Sufficient free memory? Windows 10 requires at least 16 GB as a 32-bit version, and even up to 32 GB for 64-bit. Your primary hard drive should therefore have sufficient capacity so that the memory is not full just from the installation. To be on the safe side, you can also run a compatibility check which will reveal any further problems or errors during the upgrade of Windows 10.
Is your operating system up to date? If it has been a while since the last system update, you should perform a manual search. To do this, go to Settings (Windows logo key + I) and click on Check for updates under Update and security. Download all open data and let the wizard install them.
External hardware in the way? If the Windows 10 upgrade hangs, peripheral devices may be partly to blame. It is therefore better to temporarily remove all accessories. USB sticks, headphones, printer devices, basically anything that is connected to the outside of your PC's casing. This also includes the docking station of a laptop.
Older programmes not compatible? In principle, it's not a bad idea to upgrade a computer periodically clean up. Then you will accumulate less data junk , including apps and features that you hardly use any more. Outdated software often leads to errors when upgrading from Windows 10, as certain elements are no longer supported. If in doubt, remove questionable programmes first and add them back after the update.
Overly cautious virus protection? We strongly advise against proven antivirus simply to uninstall it. Nevertheless, in certain cases there are unfavourable overlaps that can hinder an upgrade. Often it is sufficient to temporarily deactivate the scanner of your virus protection. However, it is better to check in advance whether Windows Defender is still running so that your PC offers less of an attack surface.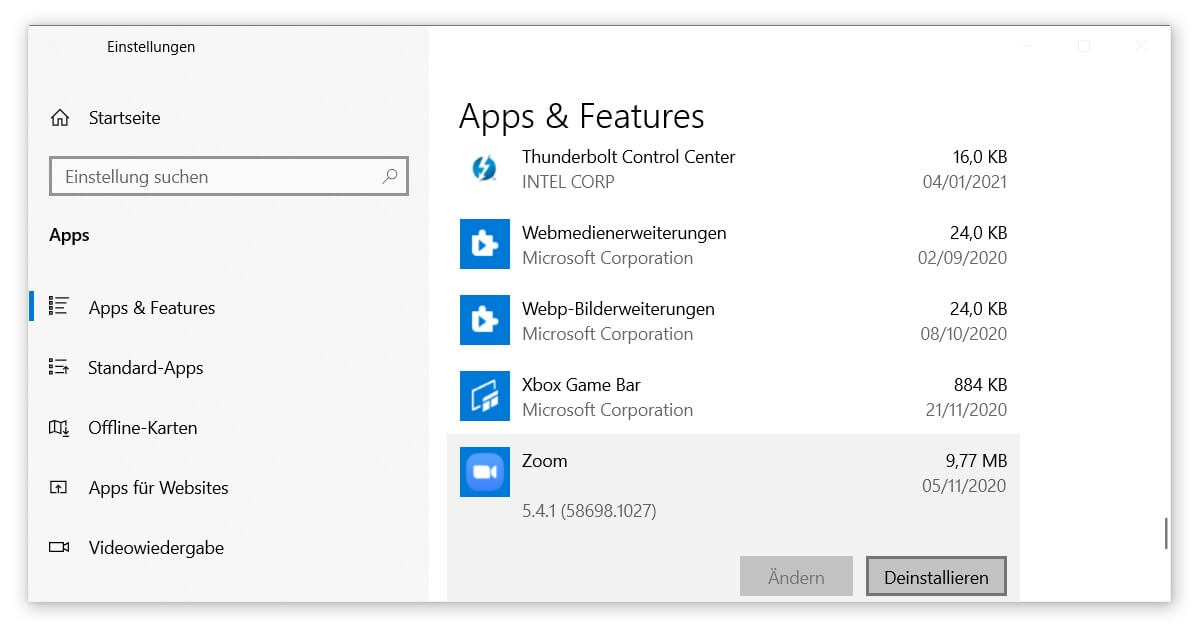 ---
Resolve error codes when upgrading from Windows 10
If you've been given a specific reason why the upgrade isn't working, check out the list below:
Let's start with an error message that often causes frustration.
1. Driver error 0xC1900101
An error of the type 0x20017 or 0x30018 beginning with the character string in the heading indicates problems with a driver. Errors rarely occur when upgrading Windows 10 if all components of the process are up to date. A second hard disk is notorious for causing difficulties in this regard. Open the Windows Device Manager (for example, via the Windows logo key + S search) and navigate through the overview. Right-click on individual entries to update the driver software. Look out for yellow exclamation marks.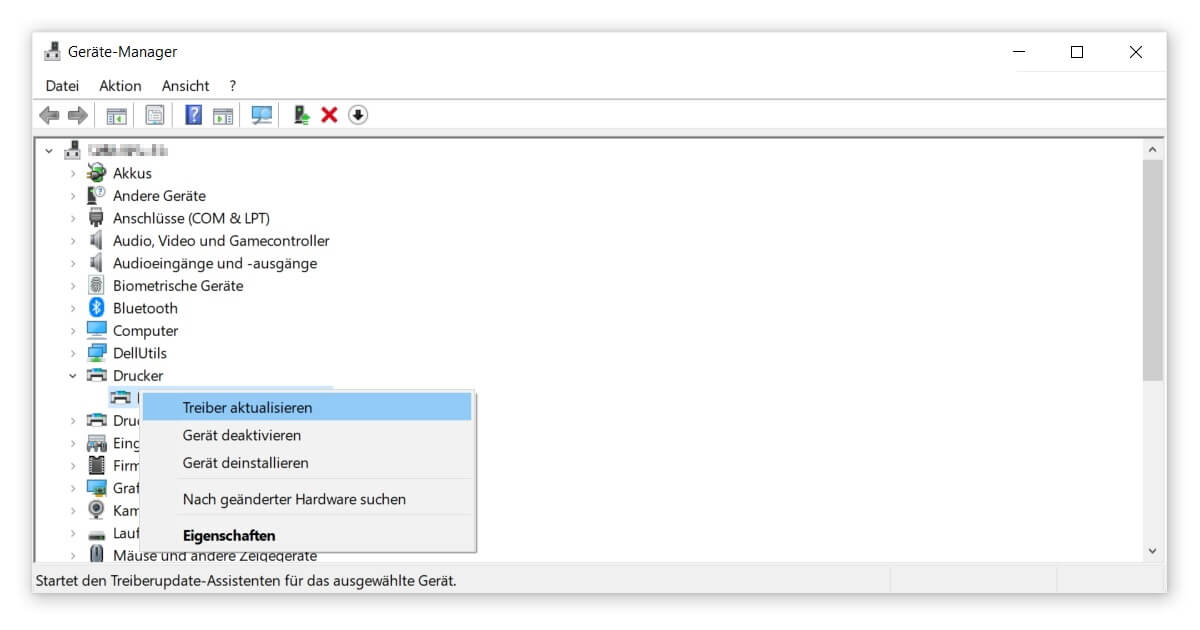 ---
2. Cancelled update 0xC1900107
This error during the upgrade of Windows 10 indicates that the process is already running. Usually, all that is left to do at this point is a comprehensive cleanup of your system. A restart should be enough to start this automatically. Alternatively, you can use the Disk Cleanup tool from Microsoft. The best way to do this is explained in a separate message.
3. Logon difficulties 0x80200056
When updating your computer, it is essential to ensure access to the device at all times during the installation. In the first step, this includes leaving the PC or laptop switched on and not performing any unplanned restarts. At the same time, the login with same user account must remain active. Otherwise, an error will occur during the upgrade of Windows 10 and you will have to repeat the process.
4. Missing connection 0x800F0922
This problem should be solved quickly: The Download and the subsequent logon to Microsoft requires a connection to the corresponding servers. Are you connected to the Internet all the time? A connected network or the use of a VPN can also lead to errors when upgrading Windows 10. Disable such connections until the update has been completed.
5. Cannot upgrade this PC to Windows 10
The full message is: "This PC cannot be upgraded to Windows 10. Your PC is not yet supported by this version of Windows 10. No action is required. This version of Windows 10 will be offered automatically by Windows Update once the issue is resolved." You usually get this error during setup.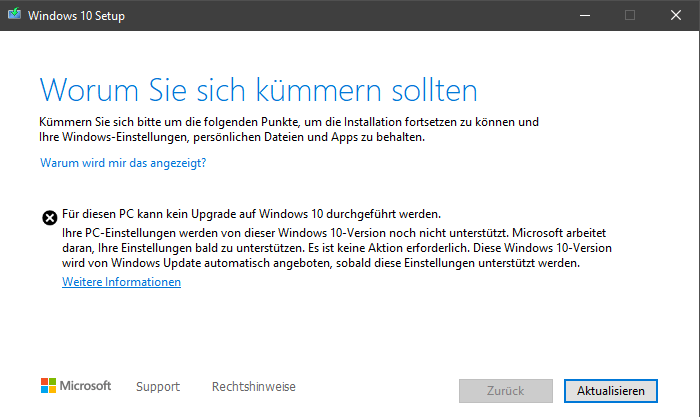 ---
The solution for this error when upgrading Windows 10 lies in a component of the update process. As described at the beginning, you should keep Windows as up-to-date as possible before upgrading. In particular, any pending Service Stack Updates (SSU) should be installed. In the wizard, make sure to select the option Not now for Retrieve updates, drivers and optional features. On the other hand, it would take a little more effort to burn a DVD for installation the old fashioned way.
Hopefully you were able to solve your problem with the help of this guide. An error during the upgrade of Windows 10 can be almost as annoying as an error that has already occurred Reverse update. Because not in every case is a Repair without a complete reinstallation possible.