Although technology advances year after year, ultimately storage space is always limited and often fills up faster than expected. Additional hard disks can provide temporary relief, but they do bring own problems with them. It is more consistent to get to the root of the problem and delete everything that is no longer needed. Duplicate files are a prime example of this.
In Windows 10 Finding duplicates may seem a bit complicated at first glance, as there are no on-board tools you can use for this. With the help of free software, however, things look quite different. We will therefore introduce you to the programme AllDup, with which you can find all duplicate files in Windows 10 and then delete them directly.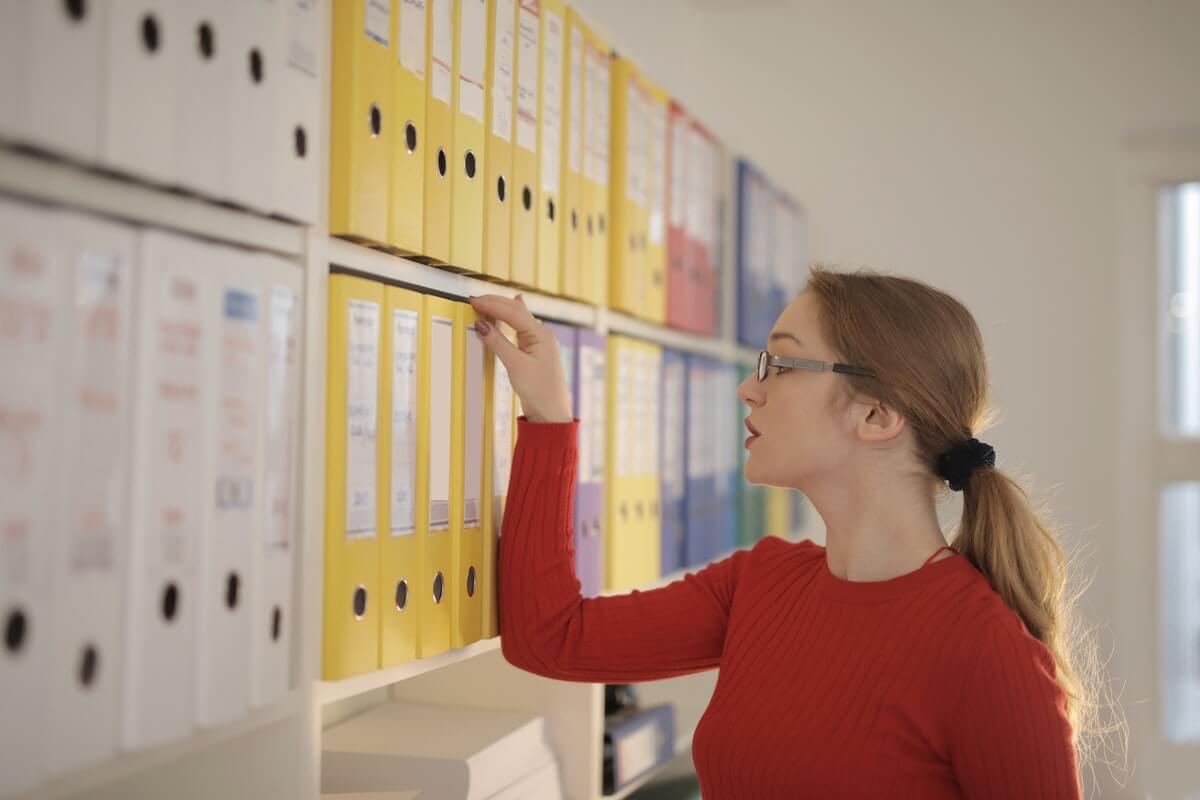 ---
But before we take you to the download, we have some helpful information ready. How to find duplicate files in no time!
How can you find and delete duplicate files?
If you have specific information about the files you suspect are duplicates, you may not need any external software. Windows Explorer, which you can open by double-clicking on any folder, has a built-in search function. Enter the name of one of the duplicate files in the Search Folder text field at the top right. All other copies should be displayed.
If in doubt, you can always start the search in the next higher directory if you do not find what you are looking for in a folder. Ideally, you should select the hard drive on which duplicate files are likely to be located on the left-hand side of the Explorer under This PC. For this method, you need the exact name of the file or at least part of it.
However, you can refine the process with the search tools that can be opened during the search by clicking on the Search menu item. The results and thus also duplicate files can be filtered by date of modification, type or size. You can even take into account non-indexed storage locations (ZIP format) if they do not have a Password protection file.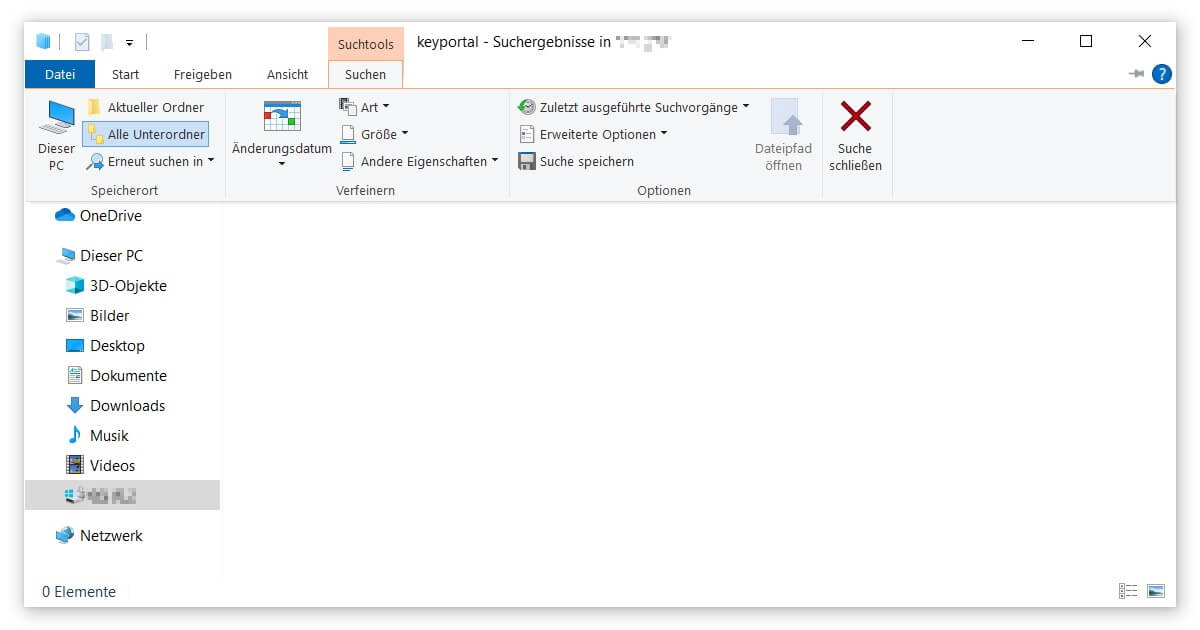 ---
You can also find duplicate files with specially designed applications. We would like to introduce you to the freeware AllDup:
Duplicate files in Windows 10 – What is AllDup?
The completely free software AllDup scans all conceivable storage locations and finds duplicate files for you. You can then delete them specifically. The advantage of the search is that you don't even need the name of the file. Combinations of format, size, modification or creation date, contents or other attributes are also possible.
In the advanced settings, similar names can also be compared. The programme is also able to recognise duplicate photos or music files on the basis of matching contents. AllDup also detects video or audio data whose audio track has the same length. Especially practical: In contrast to many other offers, the interface is very user-friendly and available in German.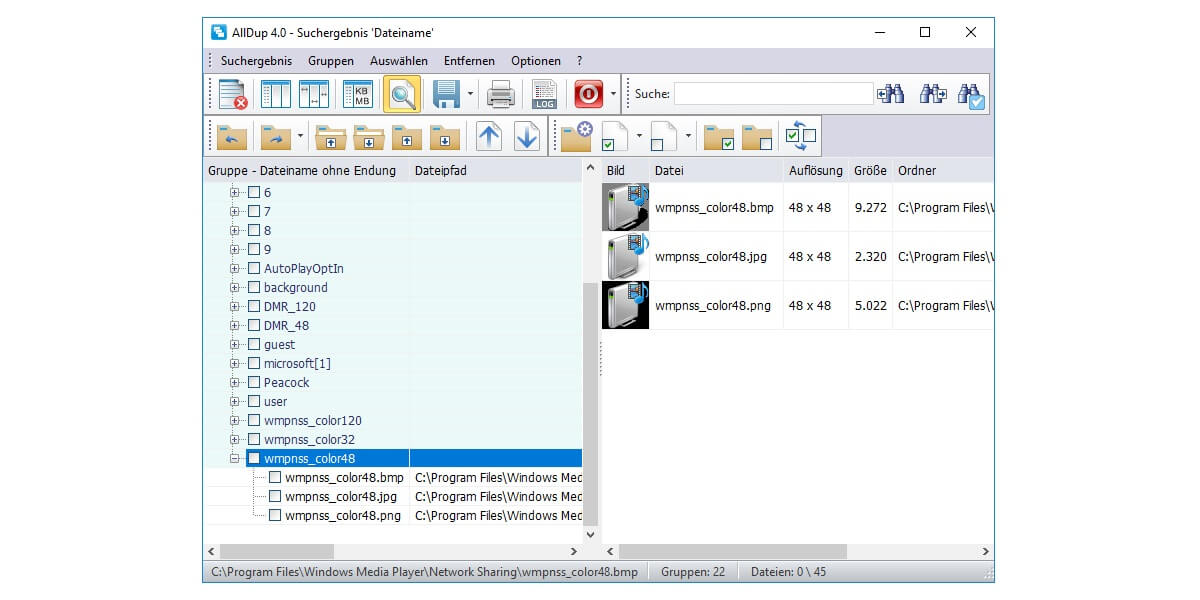 ---
Here is the link to the Download AllDup for Windows 10 and older versions.
How do I use AllDup?
After download and installation you start AllDup.
First click on the menu item Source Folder. Here you define which directories are included in your search for duplicate files.
You should also define the search method more precisely. The search criteria in particular determine whether your input follows the correct parameters.
If you start an advanced search, you should take a look at the search options. It is generally recommended to include archive files in ZIP or RAR format in the results.
Once you are satisfied with your settings, click on Start search in the top left-hand corner. AllDup creates an overview of potential duplicates.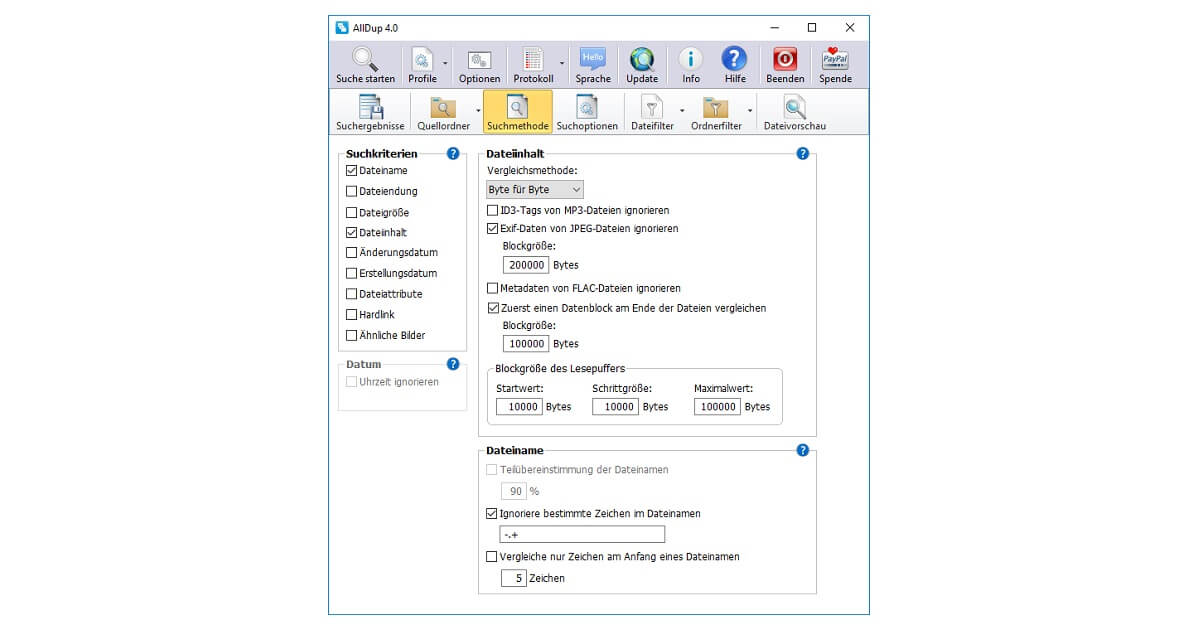 ---
If you find duplicate files, it is best to identify the original and delete the rest. But be careful when removing them, because once data in Windows 10 has been completely deleted, it can be a Restore tricky.
You have already found and deleted countless duplicate files, but you still don't have enough storage space? Then it's best to delete your entire Clean up your PCto make Windows faster. Even smaller measures like the Compressing images can be worthwhile in the long run.