You want to start your Office 2019 Standard as usual, perhaps you urgently need to do something in Word or Excel, but as soon as you open the software, the error message "Unlicensed product" appears at the top of the screen. Do not ignore this message! Otherwise you will lose essential functions after a short time.
The consequences of an unlicensed product in Microsoft Office
An unlicensed Office product is automatically placed by Microsoft on the same level as the trial versions, which are intended for quality testing. With Office 365, you receive the full programme scope for 30 days, whereas one-off licences such as Office 2019 Home & Student reduce this period to just 5 days. On the other hand, with one-time licences you don't have to take out a subscription and you still get access to all updates after activation, which could save you some money – read more about this in our FAQ.
If you do not take any action when Office displays the error "Unlicensed product", Microsoft will deactivate most of the functions you need to work with after the grace period of several days. All formatting templates and other button commands are greyed out and you can neither edit texts or tables nor create new files. Only the pure display or printing of documents, worksheets or e-mails remains possible.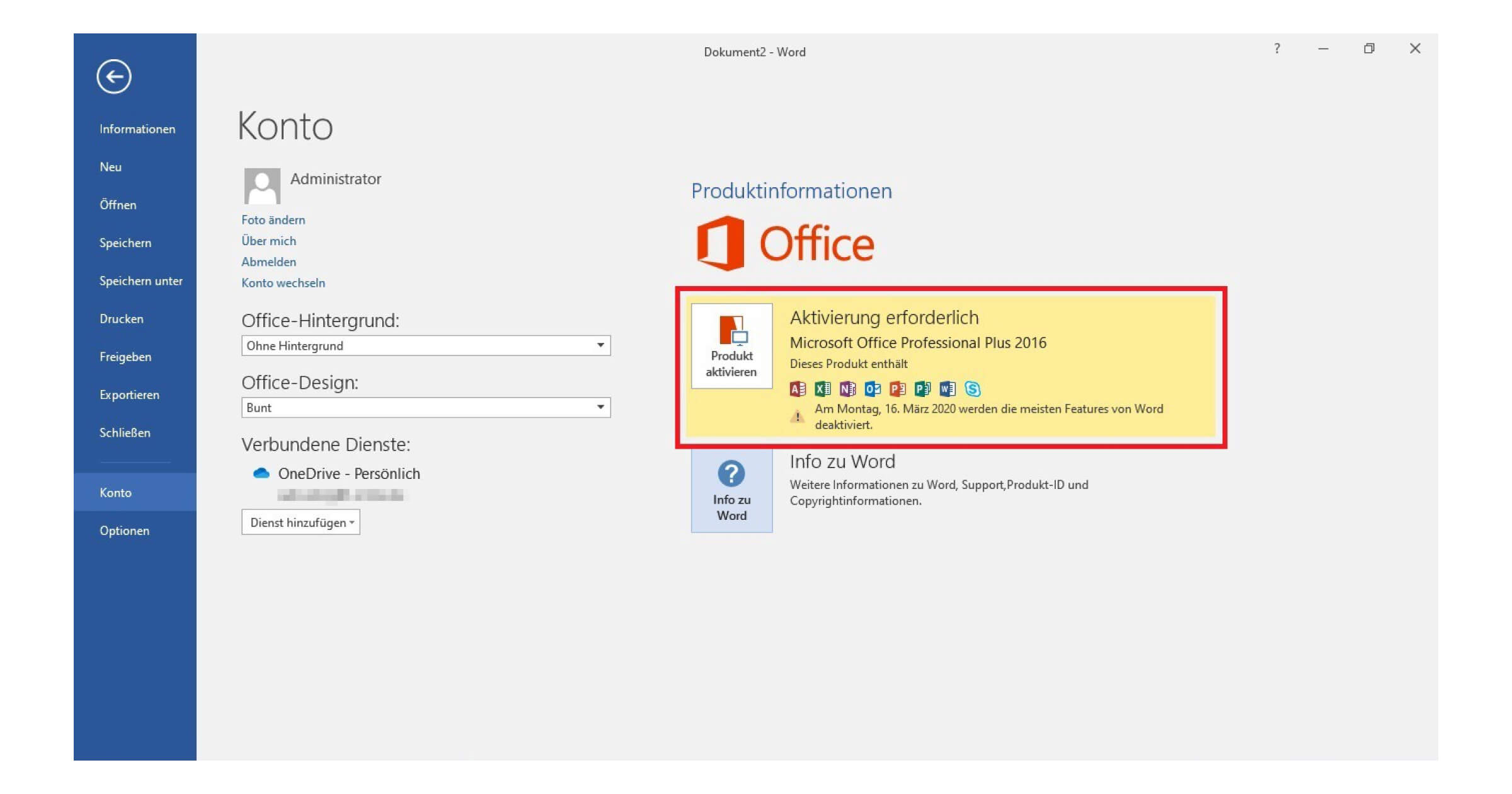 ---
Unlicensed product: step-by-step remedy
The message "Unlicensed product" for Office 365 or Office 2016/2019 usually indicates a problem with the activation of the software. Windows offers you various tools to remedy the error, which we will discuss below:
Difficulties during installation. It is best to follow the installation help for your Office version. At the same time, check whether different copies of the software have been installed by mistake and delete
all those you do not need inthe programme overview.
Log in correctly. When you created your Microsoft account, you may have used a work email address or Office may still be using an old account. Check this data.
Expiry of your version. If you get Word, Excel and Outlook through Office 365, an unlicensed product may indicate an inactive subscription that you need to renew. With our one-time Office licences, this won't happen.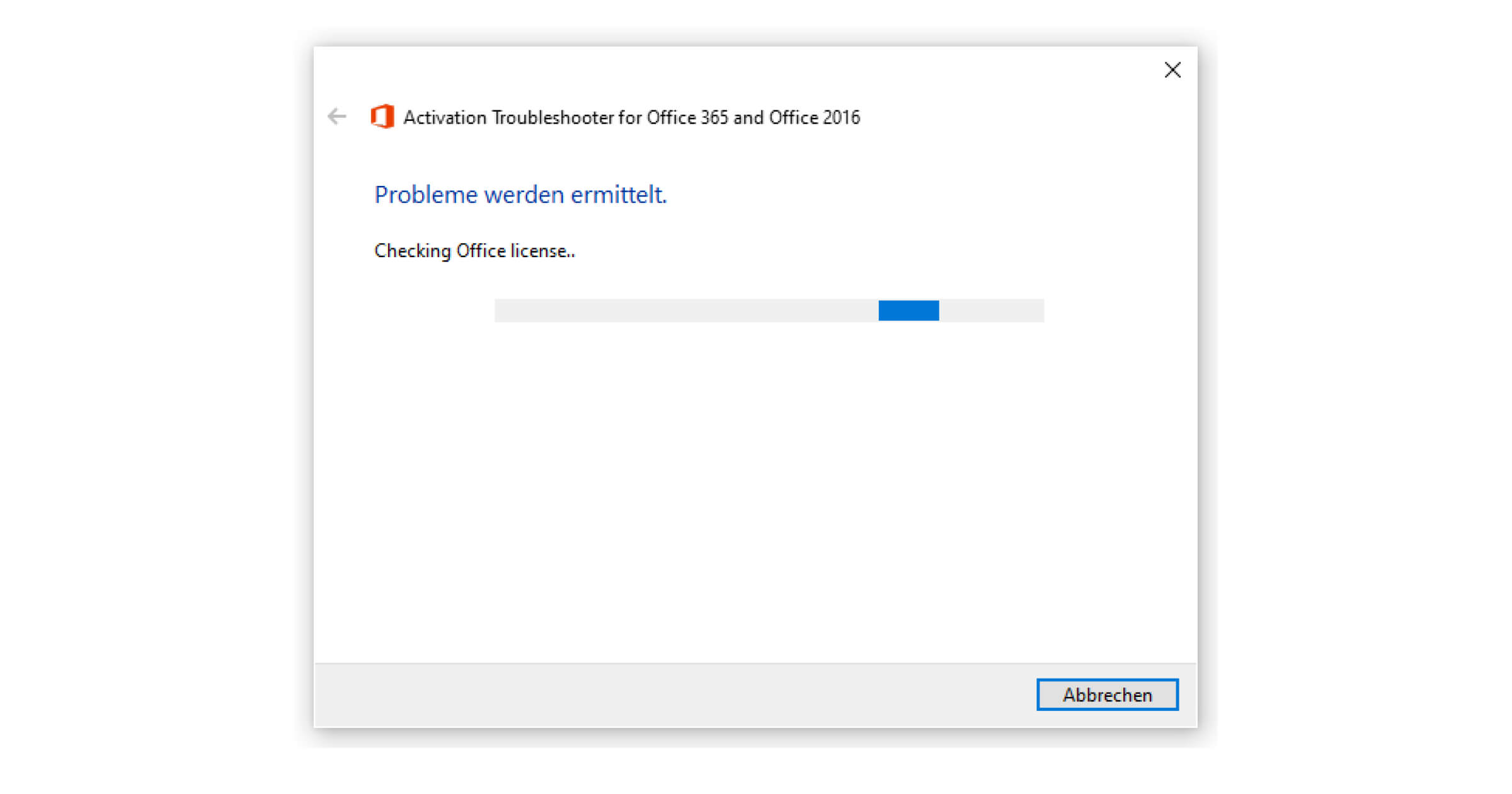 ---
Other ways to activate an unlicensed product
A comprehensive alternative is offered directly by Microsoft: Simply download the Support and Recovery Wizard from the official site and follow the instructions. After a short scan, the programme immediately suggests solutions on how to activate an "Unlicensed Product", among other things.
If even this tool does not provide a remedy, you can still try the following measures:
Run Office as administrator
Correct the Windowsdate and time
Eliminateconnection problems (e.g. with the firewall, anti-virus software or proxy settings)
Update your Office version
If all these steps do not help you with the activation, contact our support by e-mail. We will be happy to help you.