ATTENTION: Save the ISO file on your computer, not on the USB stick! The USB stick must be empty.
1. Download the Rufus software (click here).
---
2. Now connect a blank USB stick to your device.
---
3. Start the Rufus programme with a double click.

---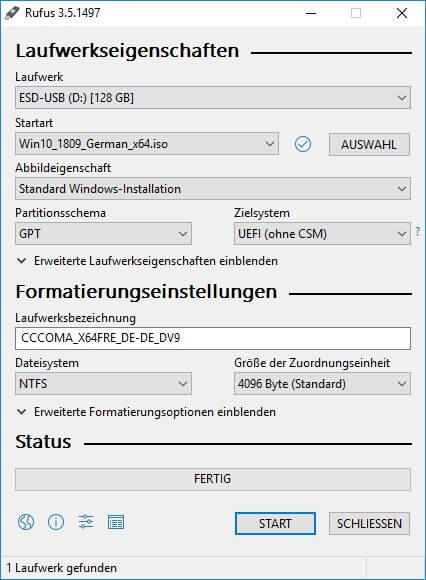 4. A window will now open. Look for the button labelled "Selection". Click on it and select the downloaded ISO file.
---
5. The ISO file is located in your download folder. Open this folder and select the ISO file, then click on "Open".
---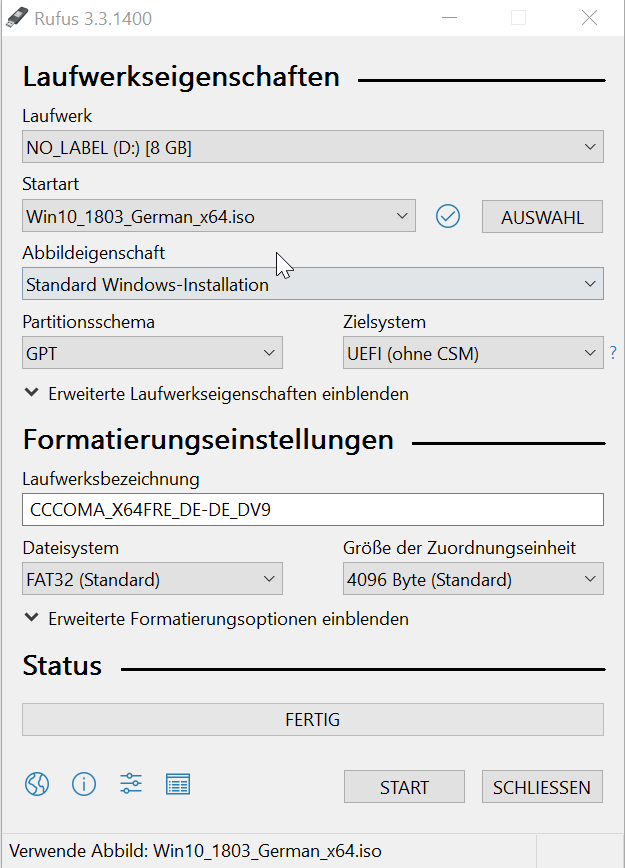 6. Rufus now automatically adopts the required settings.
---
7. Click on "Start" to start the copying process.
---
ATTENTION: Note that all existing data on the USB stick will be deleted. A warning message will appear which you must take note of.
---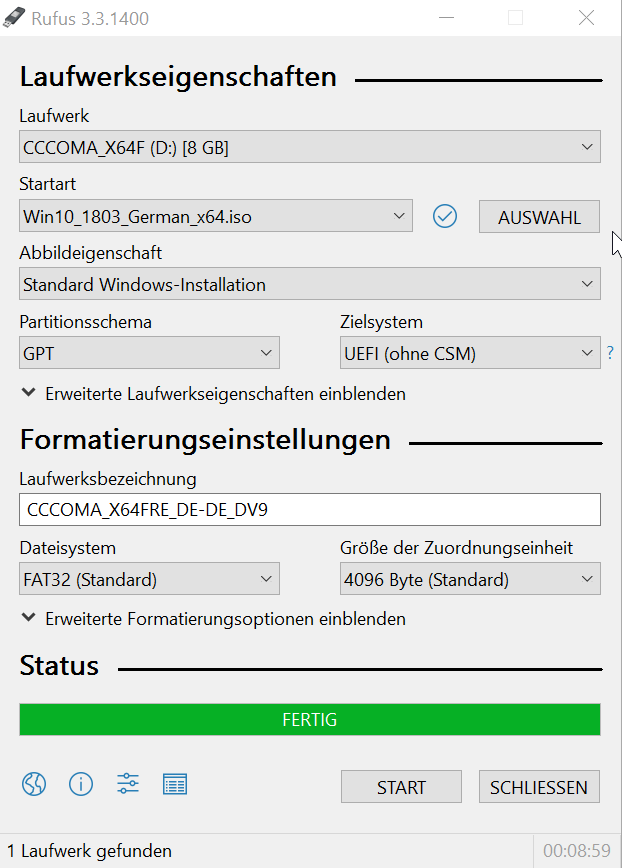 8. Rufus now begins the transfer to the USB stick. This process takes a few minutes. After the transfer, a message appears stating that the transfer is complete. Now click on "Close".
---
9. The USB stick can now be used to install the operating system.