A licence key uniquely identifies you as the owner of your software. This applies both to programmes Microsoft Office 2019 as well as for the operating system of your computer. If you want to make changes to an existing system, you should therefore read out the corresponding key in advance. This is the only way to be on the safe side if, for example, you reinstall Windows 8 using a USB stick a new installation.
Because despite the success of Windows 10, the update with the designation Windows 8.1 Pro is still worthwhile. In contrast to Version 7 Professional microsoft has by no means discontinued extended support for its successor. The company has guaranteed that the operating system will remain up to date and thus secure until 10 January 2023. So you can still work with Windows 8 for several years.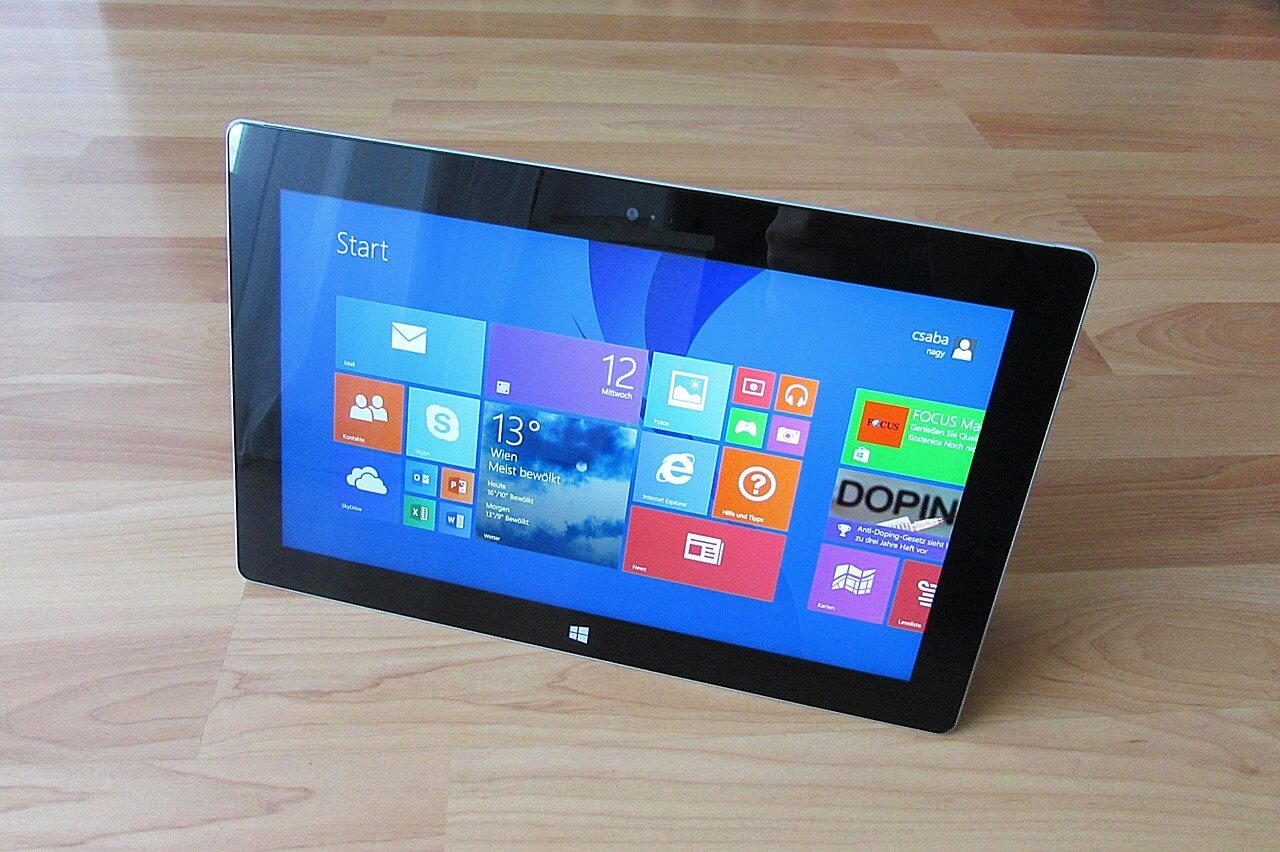 ---
If you want to transfer your version to a new device or reset your current PC, it is recommended that you first read out your Windows 8.1 key. However, this is somewhat hidden in the settings:
Two ways to find your licence key:
Let's first look at the tools that are already integrated in Windows.
1. Reading the Windows 8.1 Key via CMD / PowerShell
If you're reluctant to put your trust in third-party software, just follow these steps to find your licence key:
Start the Microsoft run command. The quickest way to do this is to use the key combination Windows logo key + R. You may first have to open your Activate Windows key.
Type CMD or alternatively PowerShell into the dialogue box. A new window with a black background will open.
Here you copy the command wmic path softwarelicensingservice get OA3xOriginalProductKey, which you execute with Enter.
The application should now read your product key.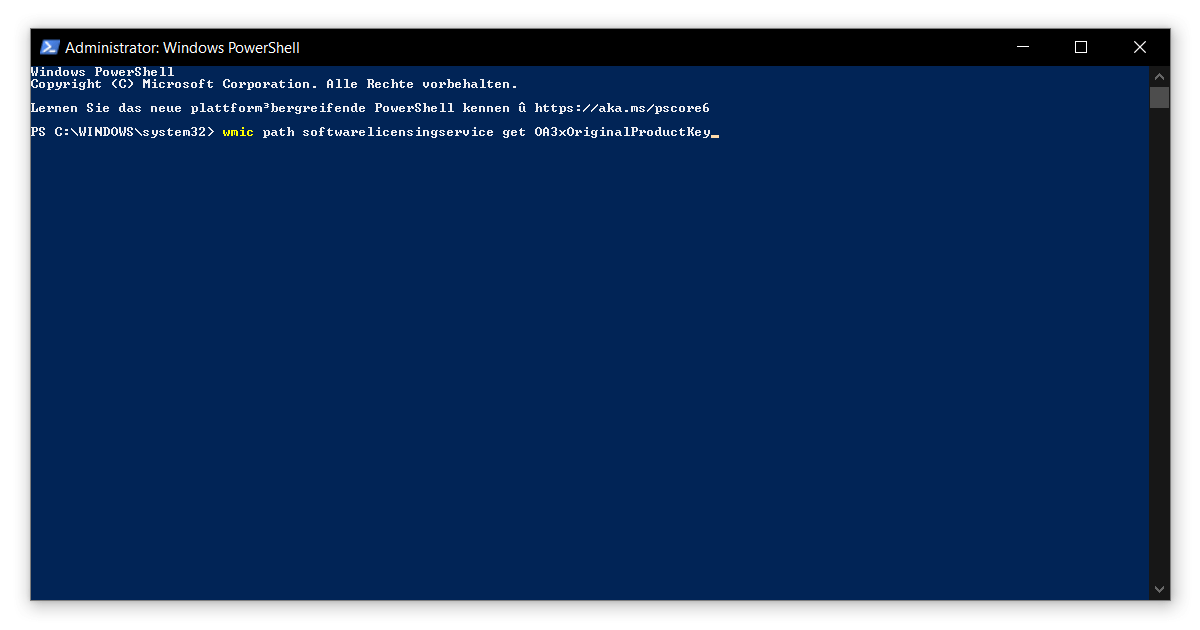 ---
Remember to write down this 25-digit code in a safe place. Otherwise, you may have to deal with the annoying watermarks after the reinstallation.
2. Using external tools, for example ShowKeyPlus
Of all the free alternatives, the ShowKeyPlus programme is particularly convincing. The software comes without intrusive advertising, makes its source code available as open source and can also be downloaded directly from the secure servers of the Microsoft Stores secure servers.
Follow the instructions of the wizard and complete the download. After starting, ShowKeyPlus displays an overview similar to this one: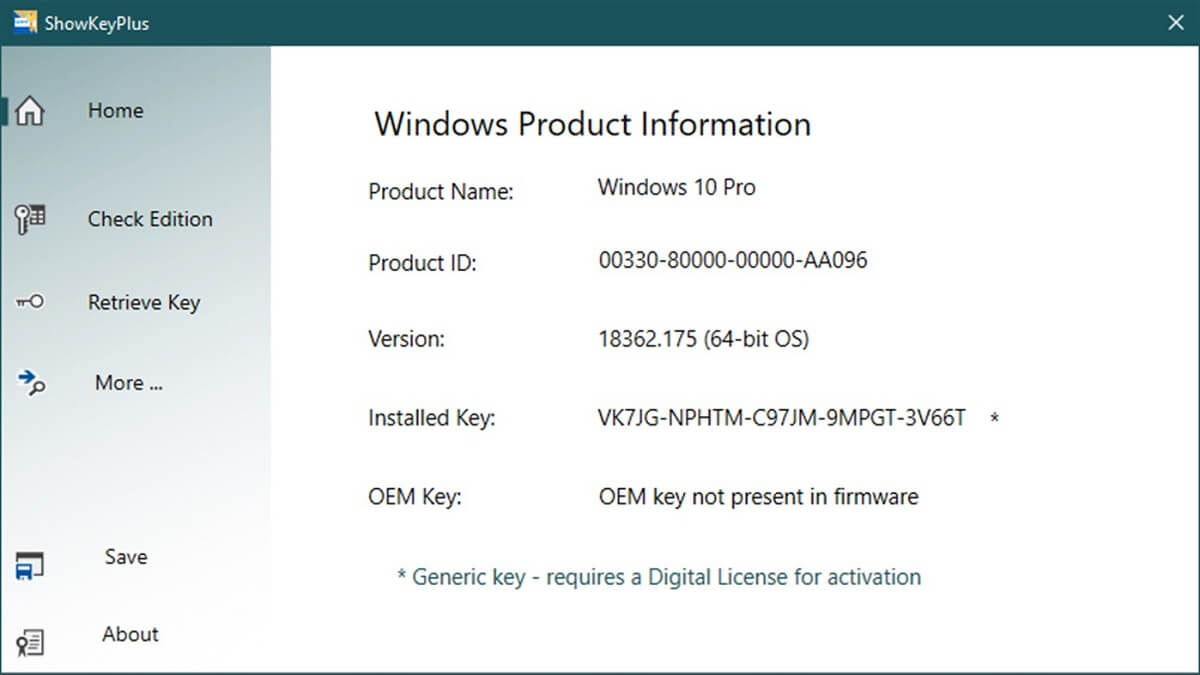 ---
What is important is what is written in the Installed Key line. To avoid mistakes when copying the key, you can also use the Save function in the menu to save it. You have now successfully read out your Windows 8.1 key and saved the code as a text document.
How else you can read out your Windows key
Especially with older devices that you have already purchased with a pre-installed operating system it may also be worth taking a look at the casing. Many manufacturers leave the licence key on an official sticker to prevent loss of this valuable data.
Newer systems, on the other hand, have everything important immediately linked to the hardware supplied. In this case, you do not have to read out the product key yourself, but it is automatically recognised during a new installation. This process runs independently of possible backups in the Windows.old folder backup.
We hope this guide was helpful to you. If you are looking for a new Windows 8 version, please take a look at the our shop around.