In principle, we always recommend protecting your own PC and thus all data on it with a password. Especially when using a laptop that is often used in different (and possibly public) places. Exceptionally sensitive files can even be additionally protected in the system password-protect. However, this can also become a problem if you forget your Windows password.
Caution: To begin with, you should rule out a few basic possibilities as to why your password is considered wrong by Windows. Check your spelling again for possible errors. Then check whether the Caps Lock key on the keyboard was activated by mistake or no numbers appear due to a missing Num Lock. This often affects other areas such as the WLAN access are affected.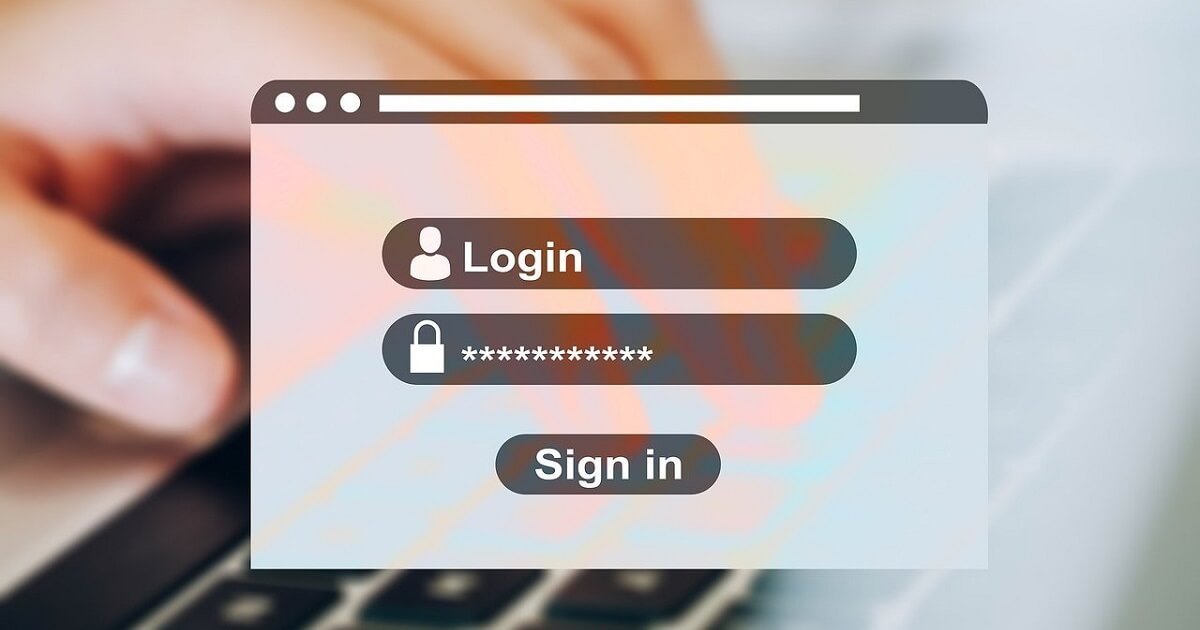 ---
If, on the other hand, you have forgotten your Windows password, you can at least access a hint after entering it incorrectly. This information was added by the creator of the user account himself. Its usefulness therefore varies from case to case.
What to do if the Windows password is forgotten?
You remembered your Windows password after all, but now you'd like to change it? Then take a look at our article on the topic Customise and remove password!
Forgot your Windows password – Local account with version 1803 or higher
In the newer versions of Windows 10 you can easily reset a forgotten password. All you need to know are the answers to the security questions you selected when you opened your account. Try it, even if you don't remember how to create it right away. Often you know the answer right away when you see the questions.
On the Windows login screen, first enter an incorrect password.
Afterwards, further options should appear. Next to the hint you will find a button called Reset Password. Click on it.
One or more security questions will be displayed. Answer them correctly and then enter a new password.
In future, log in with the new data.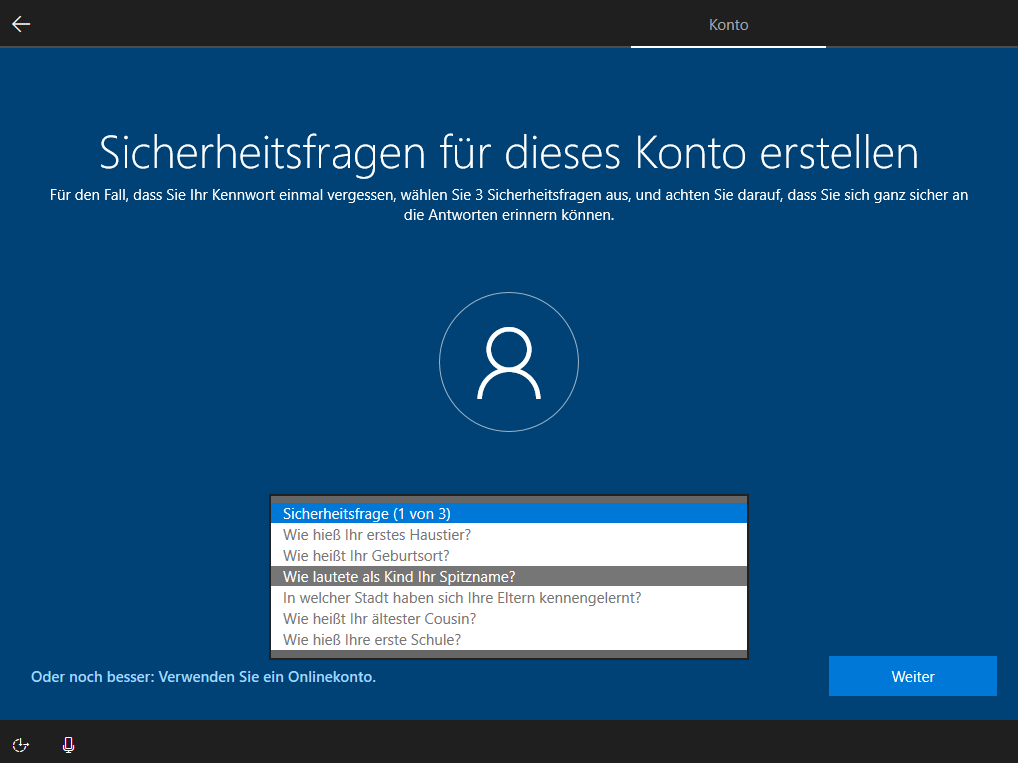 ---
Note: You can easily tell if you have Windows 10 version 1803 or higher by whether security questions exist. Only in the case of a PC used for work and connected to a network, the option to reset the password may be missing. In this case, you must contact the administrator of your IT department if you have forgotten your Windows password. This person has, thanks to the so-called Admin account extended permissions:
Reset the Windows password as administrator
An admin has overarching rights that give him access to the settings of other users . This proves to be useful in many cases, for example if you Change the name of your account want to. If, on the other hand, you have only forgotten your Windows password, the experienced administrator knows various ways that all lead to success.
The quickest way to do this is to use the Run function of Windows, which you call up with the Windows logo key + R shortcut. Enter the command control userpasswords2 in the text field. An overview opens from which you can select the account from the Users group. Click on the Reset password button and you can change the password. Done!
Forgotten Microsoft password – How to access your account anyway
Restoring your access to a Microsoft account is even easier. Here you only need the linked e-mail address, your telephone number or the name of your Skype account. This step is necessary for verification, otherwise anyone could reset your password. So just go to the official site of Microsoftand follow the steps as they are presented. After just a few minutes, you can log in to Windows with your new password.
---
Last alternative: Reset Windows permanently
This was the only way to continue accessing a device if you forgot your Windows password before the release of version 1803 of Windows 10. This method is a bit hidden, as you won't have access to the settings without a user account.
Restart your PC or laptop.
On the login screen, you will see the shutdown icon in the corner. Click on it once and hold down the Shift key while selecting Restart.
Windows will now offer you more start-up options. Under Troubleshooting you will find the item Reset this PC, which you confirm.
Then select Remove all.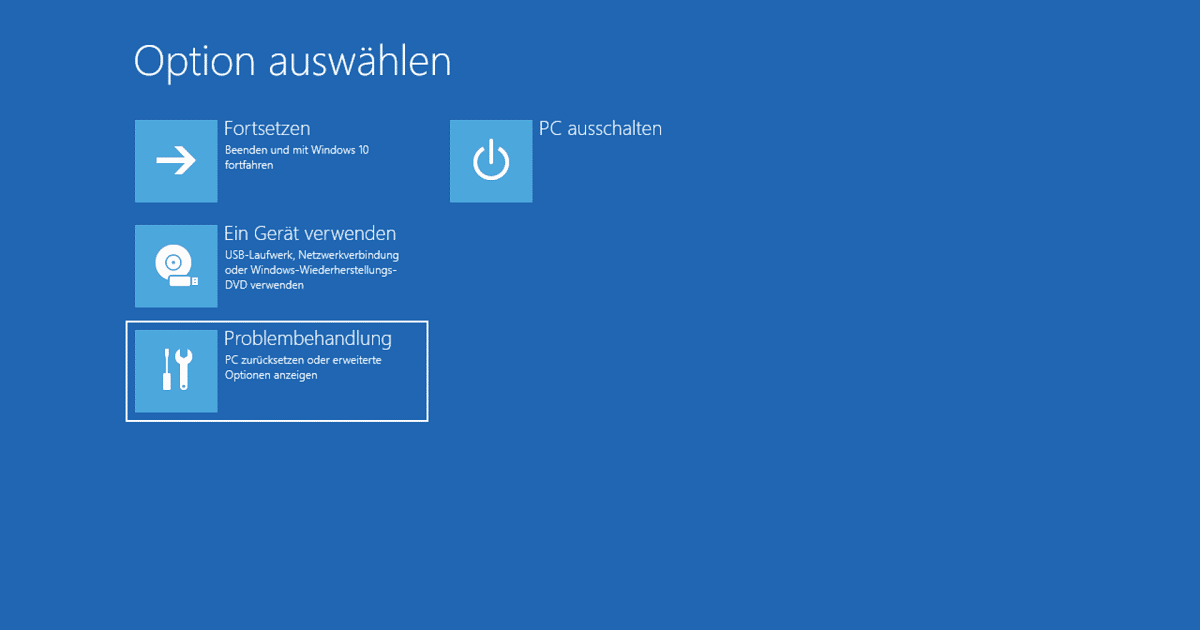 ---
Caution: With this step you irrevocably delete all data stored on your operating system or the hard disk connected to it. This includes all documents, programmes and settings. Everything that is not backed up is lost. This is why it can be problematic if you have forgotten your Windows password – even if a complete reset will at least save your PC to speed up.
If the steps described so far do not help you, you should consult an expert. Because now you have to rely on third-party software solutions that usually access your system via a bootable USB stick. A lot can go wrong and even with restored access it is tricky to inadvertently recover deleted data. So if your Windows password has been irrevocably forgotten, find a professional.