Thanks to the extended range of functions of the latest Operating system from Microsoft you can easily burn DVDs with Windows 10. You no longer need to rely on additional third-party software. Copying DVDs or CDs is also possible in just a few steps. We'll show you how:
How do I burn a DVD with Windows 10?
Provide data storage
Start Windows Explorer and select the medium
Define settings
Carry out the burning process and complete the wizard
It does not matter whether the data are pictures, films, documents or audio files. Only for more extensive projects that require special features are the tried-and-tested programmes of the Nero Suite a good choice.
For private purposes, however, the version already installed on your PC is perfectly adequate. Therefore, simply follow the instructions below to burn or copy DVDs with Windows 10: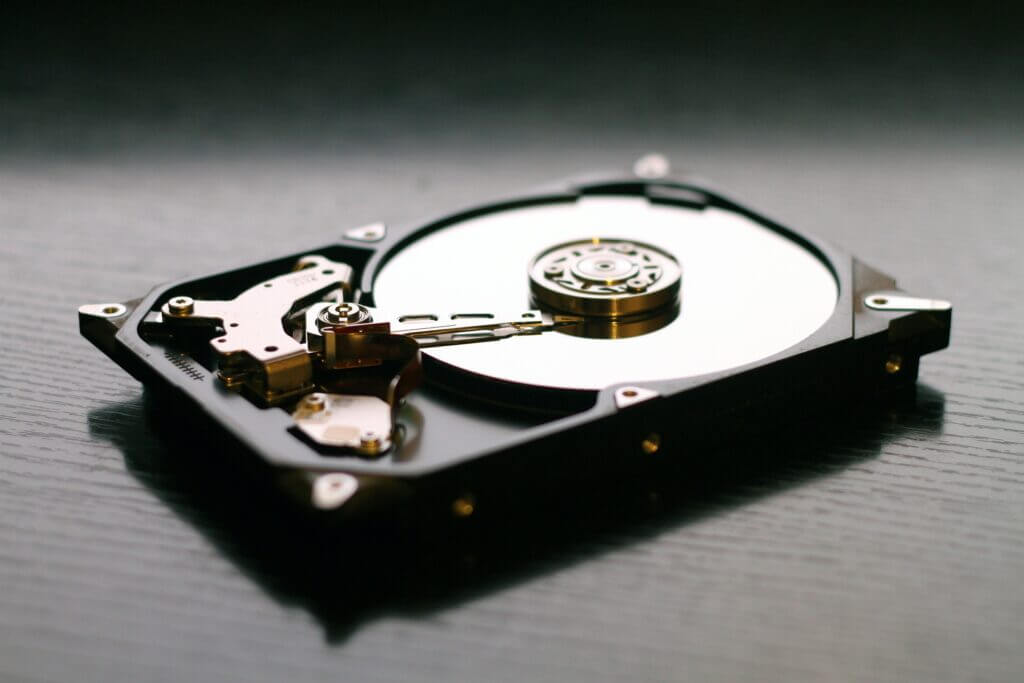 ---
How do I burn a DVD with Windows 10?
1. Provide data storage
Grab a blank CD or DVD and insert it into the appropriate drive on your computer. If, for example, you are working with a laptop that does not have a reader for these data media, you can use an external DVD burner if necessary. This is usually connected via USB.
2. Start Windows Explorer and select the medium
The actual process of burning a DVD under Windows 10 begins in Windows Explorer. You open it by clicking on any folder icon If your taskbar does not workAlternatively, you can use the Windows logo key + E keys.
In the overview, find the drive containing the CD or DVD you want to write to. Double-click to start the Microsoft Assistant. You can bypass a short error message at this point by right-clicking and selecting AutoPlay.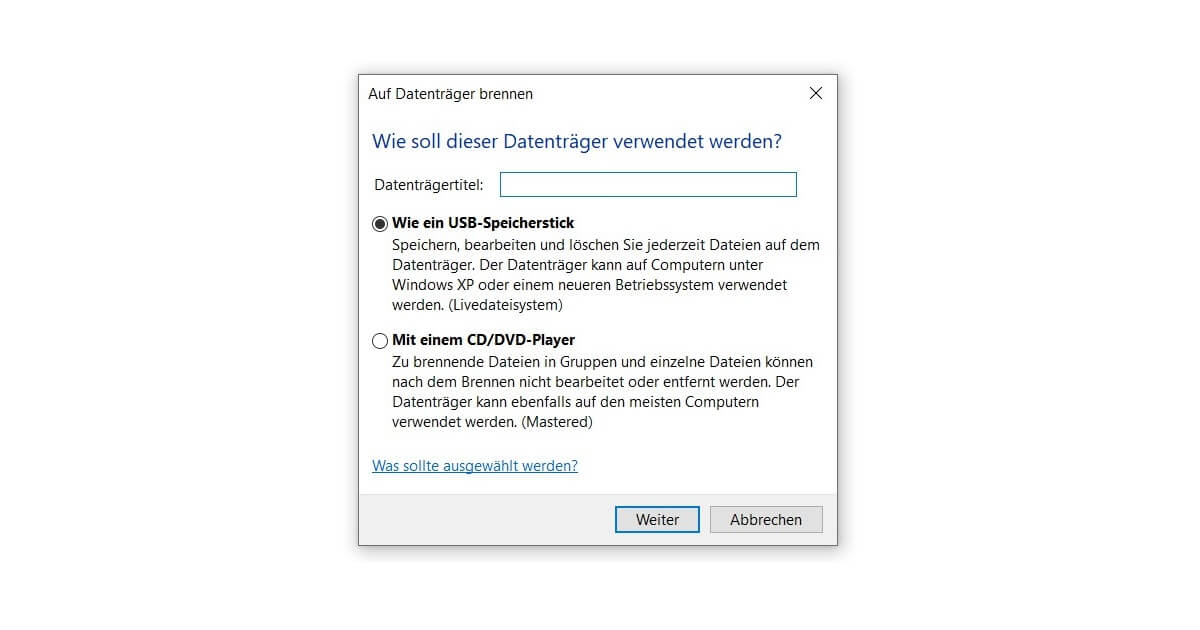 ---
3. Define settings
The dialogue window shown in the screenshot opens. In the text field, you can enter a name for the DVD or CD, preferably one that briefly describes the contents. Then you can choose one of two options at Windows 10 Home to choose one of two options.
AUSB memory stick is useful if you want to change or delete the copied data afterwards. This option is not available with many older CDs. With a CD/DVD player, on the other hand, subsequent editing is no longer possible. The data medium remains in this form forever.
Note: The first option is recommended for all devices that work with Windows 7 or higher.
4. Carry out the burning process and complete the wizard
A folder appears in which you only have to insert the data. If you are trying to burn a DVD with Windows 10, you can do this by copying and pasting or quickly using drag & drop. You can tell if everything is working correctly by the fact that all files are marked as data to be written to the data medium.
Now click on Start Burning under the Manage tab. The burning speed should not be adjusted. When the DVD or CD has been burned, confirm the result by clicking Finish. You can now use your data.
To copy a CD or DVD in Windows 10, proceed as described above. However, you must take one more step: First, the data to be copied must be transferred to the PC. Remember that in Germany it is forbidden to copy commercial data carriers with copy protection (except for private use).
You try to perform a Update to Windows 10 and need an ISO file for it? Then take a quick look at our Installation instructions!