You should always be careful with software that has been downloaded and installed without your knowledge. Segurazo Antivirus, which likes to sneak in on Windows 10 systems is one such programme that not only reduces the performance of your computer, but can potentially become a danger itself.
That's why we're here to help if you want to remove Segurazo. An overview:
How can I remove Segurazo?
We will explain all these steps in detail in the following step-by-step guide, which is the counterpart to our Installation help will significantly increase the security of your working environment.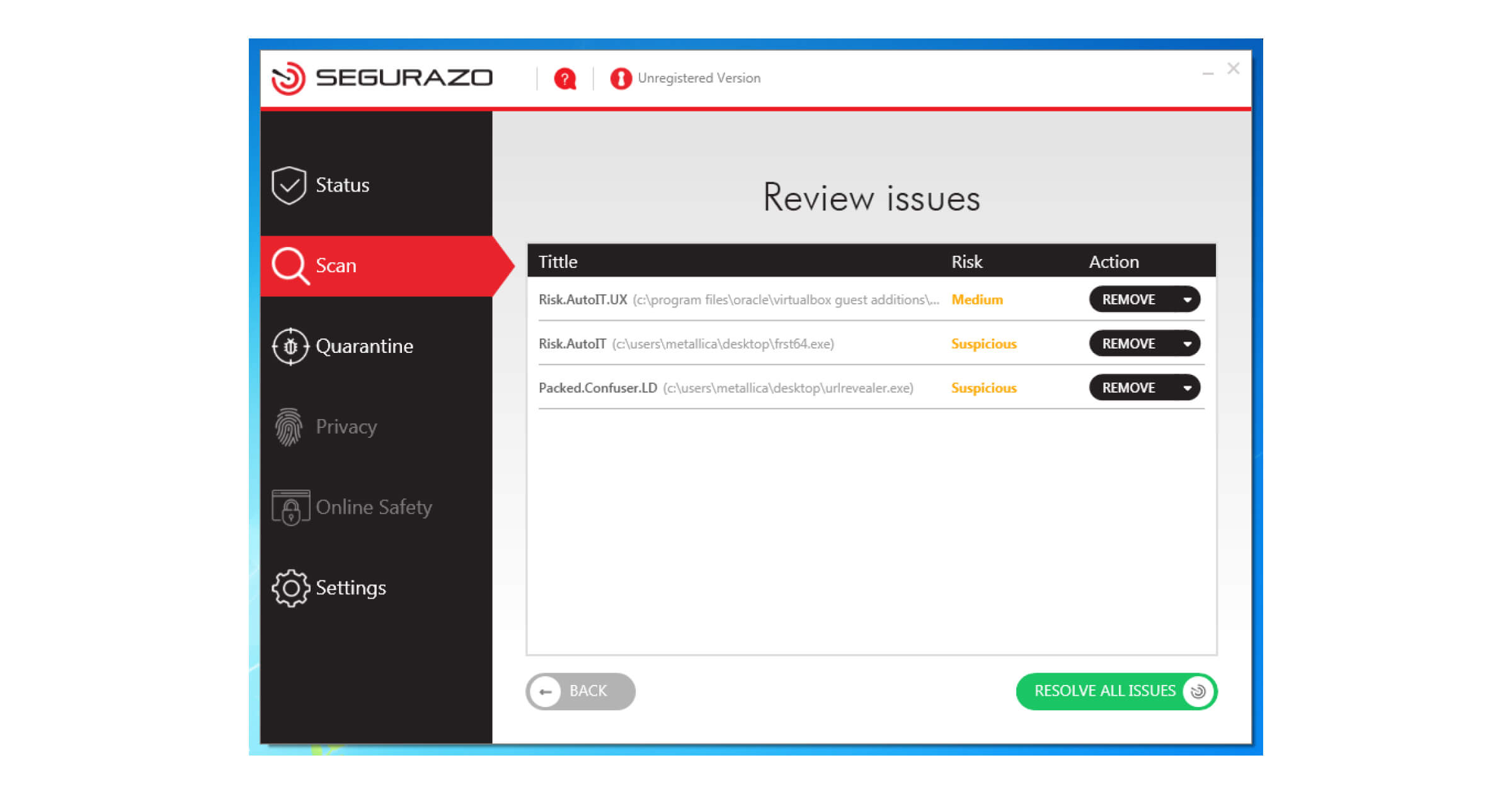 What is Segurazo Antivirus?
Segurazo Antivirus is malicious software that has no real benefit and even tries to convince you to buy a licence with false messages. In addition, there are uninstallation difficulties as well as permanent advertising, which many users fall victim to. It is strongly recommended to remove the programme.
You should therefore be careful when visiting dubious websites and installing free software, as Segurazo Antivirus usually downloads itself via a backdoor. Unlike ordinary malware, which operates hidden in the background, Segurazo forces itself into all processes of your operating system. Comparable to the Windows 10 activation message the programme constantly asks you to pay for advanced services in order to avert possible threats.
Do not give any personal data and ignore the "recommendations" that are supposed to help optimise your system – they are simply made-up findings that a real antivirus will not show. In the best case, you have not opened Segurazo Antivirus even once. We will now show you in detail how you can remove Segurazo and thus clean up your computer.
How can I remove Segurazo? Step by step to complete uninstallation
1. For your own protection, first make a data backup
This precautionary measure is especially useful if you can assume that Segurazo Antivirus was already active on the affected computer for a long time and was able to spread. So connect your external hard drive or transfer all important files to the cloud system you trust, so that you can fall back on this backup in the worst case.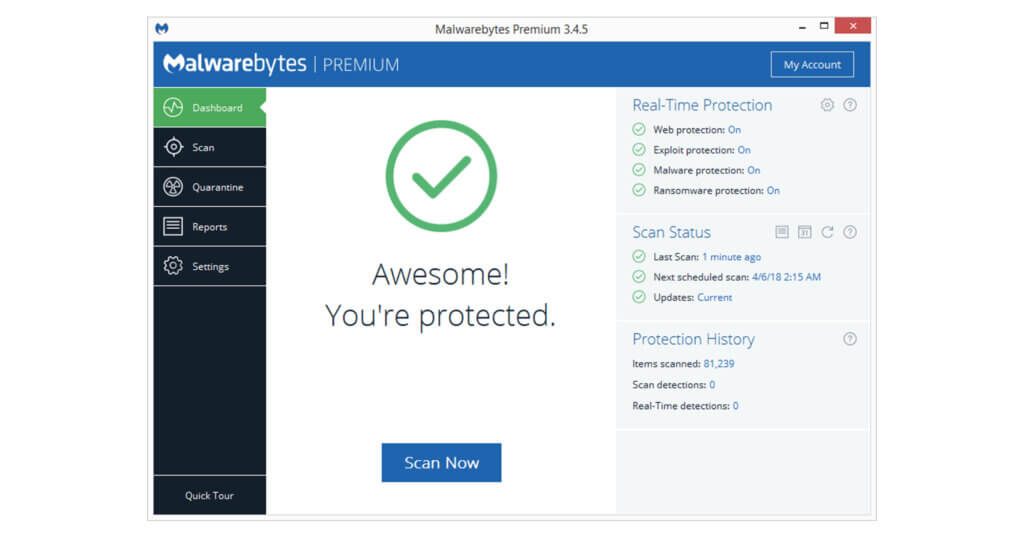 2. Scan with an anti-malware programme
Before you proceed to the next steps to uninstall Segurazo manually, it is recommended that you use an anti-malware programme like Malwarebytes Premiumwhich is specially designed to detect malware like Segurazo Antivirus. The comprehensive scan automatically scans all entries and moves possible sources of danger to quarantine. From there you can remove Segurazo.
3. Windows 10 Search for Segurazo Antivirus
Open the search function of Windows 10by right-clicking on the Search start menu. Even with older versions like Windows 7 Home Premium you should find the command in a similar way. In the text field type either Segurazo, Antivirus or Santivirus . This way you can check whether the software has been installed at all.
4. Settings: Open Apps & Features
If your search yields a hit, you can remove Segurazo by uninstalling it manually. To do this, open the Windows 10 settings by right-clicking on the Start menu. You can access the list of all installed programmes via Apps & Features.
5. Select and uninstall Segurazo
Search for all entries containing the word Segurazo (e.g. Segurazo Realtime Protection Lite) and start the uninstallation.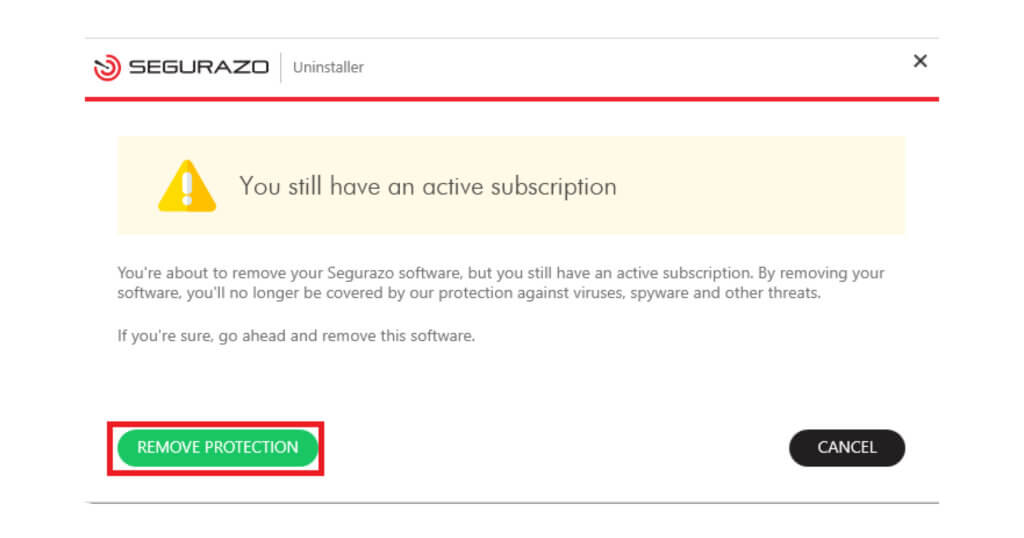 6. Perform complete removal
The Setup Wizard should now guide you through all further steps. You can safely ignore any warnings about an active subscription. However, you should make sure that you tick the last item in Segurazo Antivirus that concerns the deletion of the configuration files. This is the only way to remove Segurazo completely.
7. Restart your computer and complete the uninstallation
Finally, you only need to restart your computer once to make the uninstallation of Segurazo on Windows 10 final. For the final check, you can run the search described in step 3 again.
In future, it is better to rely directly on a recognised antivirus programme Kaspersky Antivirus or Avast Ultimate are available in our shop along with numerous alternatives. Then even malware like Segurazo should no longer cause you problems.