Hardly any programme is as closely associated with a function as WinRAR is with packing and unpacking under Windows. The application has been on the market since 1995 – at first only via data media, until the WinRAR download came along. In the meantime, you can also get all the features for Linux or Mac OS.
How does WinRAR work?
WinRAR is a data compression software or, more simply, a packing programme that supports many different data formats. The specially developed RAR format turned out to be particularly popular and has long been the standard in the industry. Over the years, however, the interface and range offer much more than simple compression and decompression.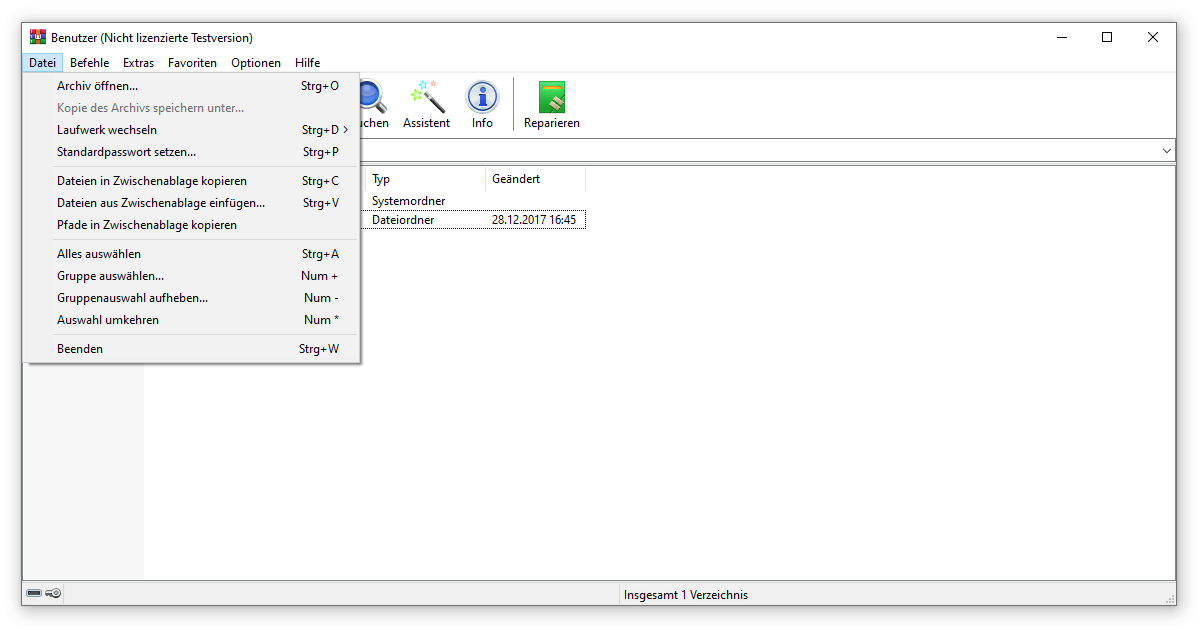 ---
For example, after the WinRAR download, you can read ISO files that you Installation from Windows required. You can find out which other archives you can open below.
Supported formats
Immediately after downloading WinRAR, you will be asked in the setup for the file extensions to be integrated. These include the formats RAR, ZIP, 7Z, ARJ, BZ2, CAB, GZ, ISO, JAR, LZ, LZH, TAR, UUE, XZ, Z, ZIPX and 001. So if you receive a mail with compressed images in future, the WinRAR archive will start automatically. In addition, this function can also be displayed in Windows Explorer and in the corresponding context menus.
---
How do I create an archive with WinRAR?
In order to Windows 10 you open WinRAR or mark the files. By right-clicking, you should see four new options with the coloured symbol:
Add to archive..
Add to "NAME.rar
Pack and send as e-mail..
Add to "NAME.rar" and send as email
Afterwards, a multitude of advanced customisations are available to you, which the company is constantly developing: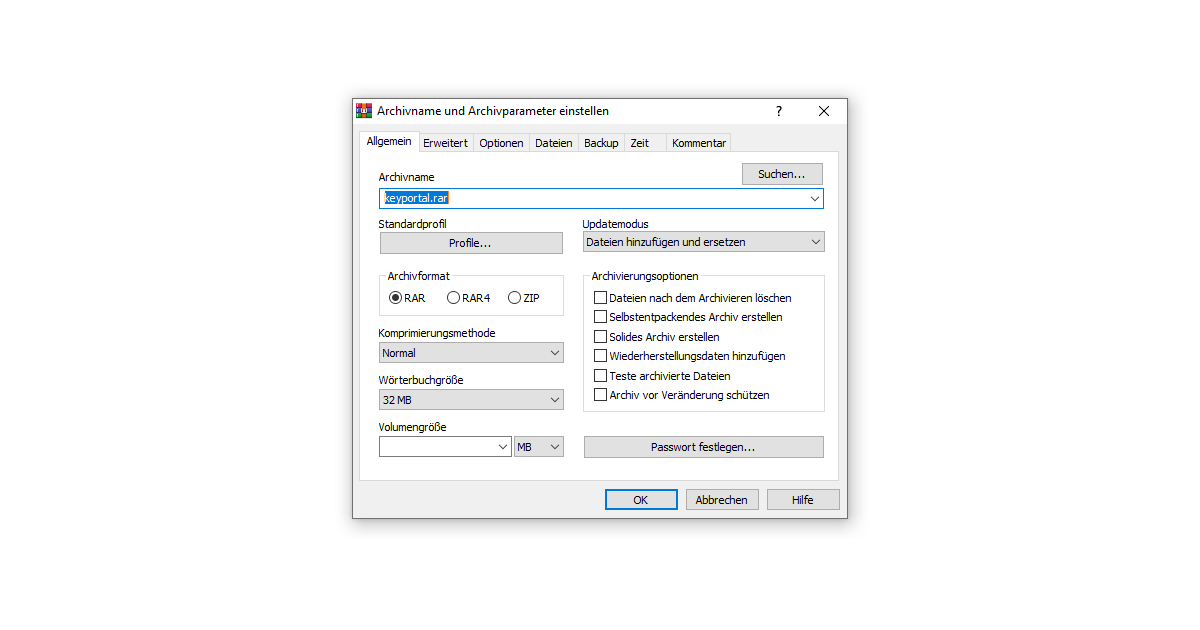 ---
The numerous parameters of WinRAR
Once you have defined essential things like the name of the archive or the desired format, you can take a look at all the other options. For example, you can set that the original documents are to be deleted after the archiving process . Or you can use the integrated function to finally delete your Windows folders can be protected with a password.
Experienced users can also specify the compression method in more detail or even define a maximum size. If this is exceeded, WinRAR automatically divides all files into different archives. If someone who does not have the software wants to extract the content, you can simply create a self-extracting archive.
In principle, however, it is sufficient to use the default values set after downloading WinRAR. Everything else can be found in the supplied text files.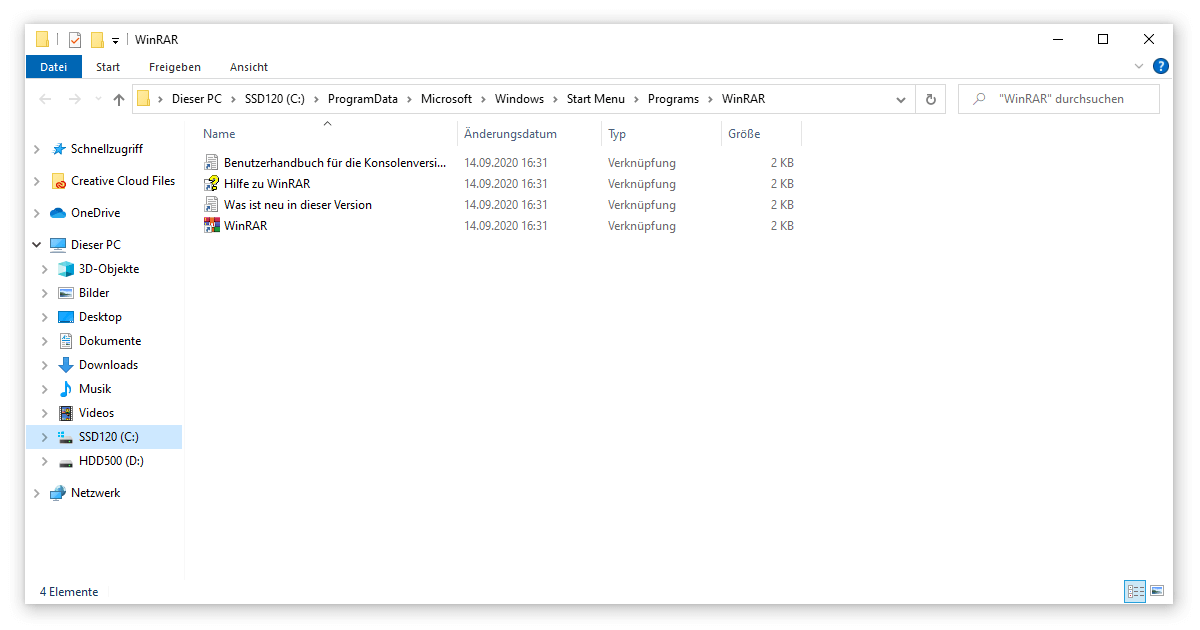 ---
WinRAR Download – Which version do I need?
On the Manufacturer's website there are different versions on offer. First you choose your language – German or English – and check your operating system. Apart from Windows, you can also find the WinRAR download for Linux, FreeBSD and Mac OS.
When choosing between 32- and 64-bit you simply decide on the variant that corresponds to your operating system. You can find out which one you have in the settings by pressing the Windows logo key + I. There you first select System and then Info. Under the device specifications you will find Windows 10 Home as well as Windows 10 Pro your system type is listed.
Note, however, that you can currently only use the free version of WinRAR for 40 days. After this period, the company offers various licences, for example for private or commercial users, resellers and educational institutes. The big plus: like most licences from keyportal , WinRAR also costs only one time. You have access to the full range of functions without having to pay monthly subscriptions.