If you're wondering what the difference is between Office 2016 and Office 2019 before you buy, we're here to help. If you're deciding between an Office 365 subscription and the one-time licence of Office 2019, you'll find more details here.
In a nutshell, the price of the two Office versions is particularly convincing. With Office 2016 and Office 2019 you get the full range of functions (plus all essential updates) at a much lower price. So you've made the right decision so far. The only thing left to clarify is the difference between Office 2016 and Office 2019.
What are the advantages of Office 2016?
Proven in use
Cheaper to buy
Same support period
Compatible with previous Windows versions
OneNote included
What are the advantages of Office 2019?
No learning curve
Substantial additions
Communication through Microsoft Teams
Click-to-run integration
Enhanced support
What is the difference between Office 2016 and Office 2019?
Right off the bat: this time, Microsoft has spared itself the serious changes in the update. Instead, the focus is on the networking of the software and an improvement in mobile usability. At the same time, Office 2019 has more comprehensive features, which we will discuss in detail below.
But first, we'll show you the various plus points of Office 2016. The offer of the programmes is still worthwhile if you consider the differences between Office 2016 and Office 2019.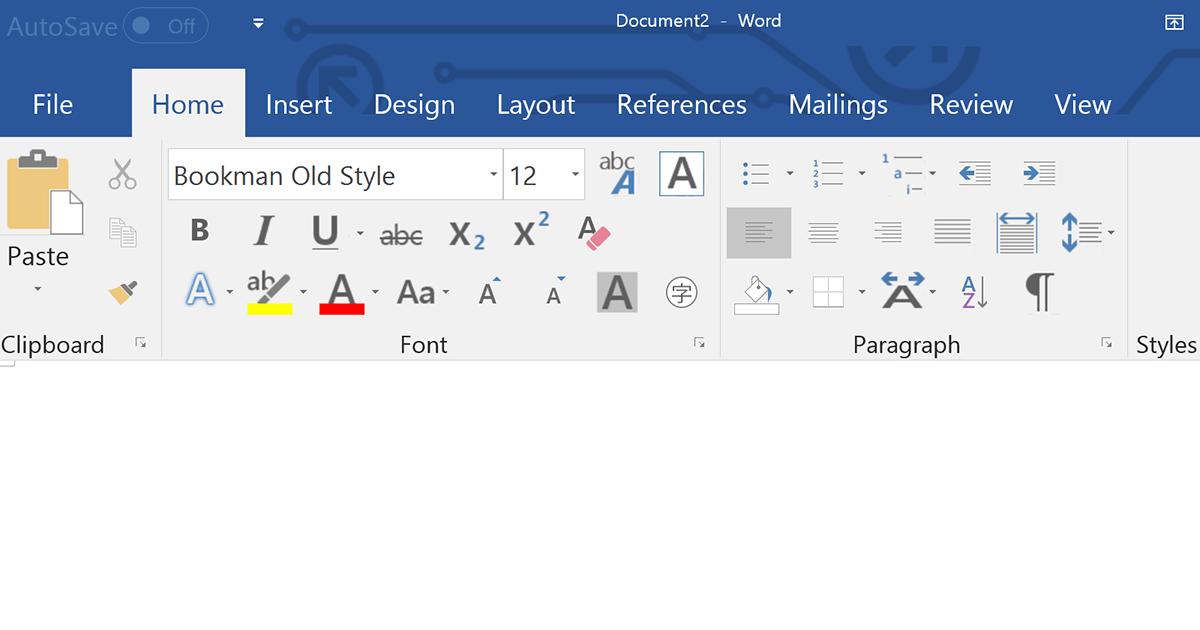 ---
Direct comparison: The advantages of Office 2016
Since behind Office 2016 are partly older company values, there are various advantages compared to the current Office 2019:
Proven in use – The Office 2016 applications have been used in practice for years. The development team therefore had the opportunity to completely eliminate far-reaching errors as well as security gaps.
Cheaper to buy – The older version can also convince from a price point of view Office 2016 Standard can be found, for example, at keyportal for under CHF 80.
Same support period – Until recently, Microsoft products had a support period of 10 years. This has been shortened to 7 years with the release of Office 2019. Thus, official support for both versions will expire on 14 October 2025.
Compatible with earlier Windows versions – If your PC runs Windows 7 or 8, you can only work with Office 2016. Office 2019 requires Windows 10 required.
OneNote included – Meanwhile, the classic desktop variant of the popular programme is missing from the Office package. OneNote is available exclusively via the Microsoft App Store and has been optimised for touchscreens.
So you now know one or two of the differences between Office 2016 and Office 2019. In the last section, we therefore change the perspective.
---
Direct comparison: The advantages of Office 2019
Office 2019 includes the newer software, which has been further developed in some respects, as usual:
No familiarisation phase – Those who were previously familiar with Office 2016 can get started immediately with the 2019 update. All functions and content are located in the familiar places of the almost identical interface. You do not need to switch to an alternative system, as was the case with Office 2010.
Substantial additions – Meanwhile, you will notice a variety of new features in all programmes that were previously only available through external add-ins. The integrated Word dictation function for example, represents a difference from Office 2016 to Office 2019.
Communication through Microsoft Teams – Microsoft's messenger app has undergone many changes in recent years. Lync first became Skype for Business in Office 2016, which is currently called Microsoft Teams. With the modern brand came cloud support.
Click-to-Run Integration – The entire installation process now takes place in a single step. When you launch the app, you get direct access to the entire Office package. Certain components such as Outlook 2019 can also be purchased separately.
Enhanced support – Microsoft improved various areas of the software. In Excel, Word and PowerPoint, you can now use pictograms (vector graphics) , perform translations , freehand drawing and control accessibility . In addition, you can hear feedback via audio in Office 2019 and the tablet support has been significantly expanded.
Regardless of whether you ultimately choose one or the other because of the differences between Office 2016 and Office 2019, both options are highly recommended. For example, if you switch from Office 2013 to Office 2019 Standard you will soon no longer want to miss the wealth of functions.