For many years, Microsoft Word saved all documents in the classic DOC format. With the release of Office 2007, which was launched for end users in the same year along with the Vista operating system, the programme was available in its 12th version as Word 2007 and the preferred file format changed to DOCX.
In contrast to current versions such as Office 2019 Standard older products can cause difficulties when opening DOCX files in Word. Therefore, we will explain everything important about the topic below and show you how you can also edit a DOCX file in Word 2003.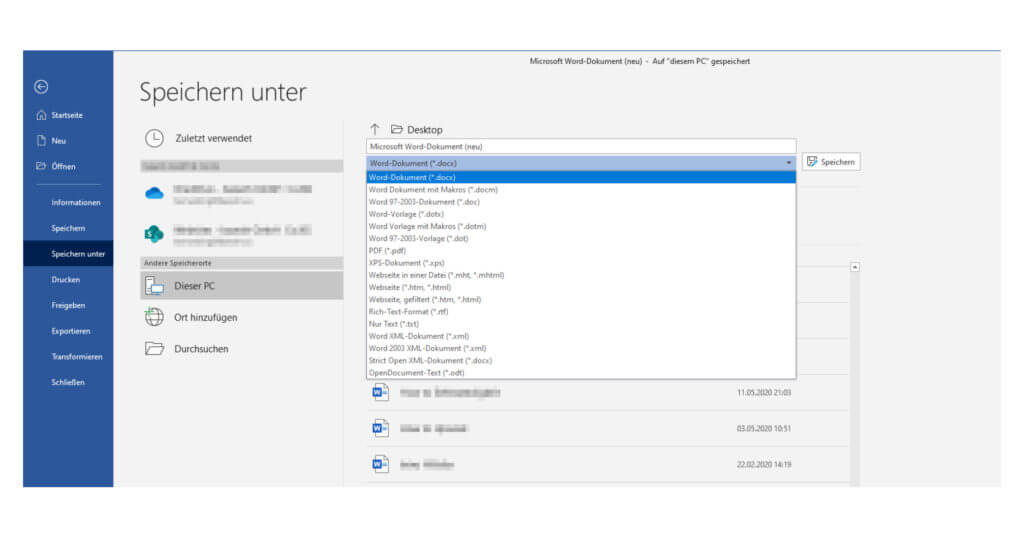 ---
As an essential part of the Office series microsoft constantly develops its word processing programme Word. While in newer versions the focus is more on features such as the Dictation function of Word 2019 word, Microsoft adjusted fundamental aspects in the 2000s. The exclusivity that the DOC format promised no longer suited a market that was suddenly seeing major competition in the form of OpenOffice.org (today: Apache OpenOffice).
For this reason, Microsoft decided to increase its own compatibility from Word 2003 by introducing the Office Open XML formats, which include DOCX, XLSX for workbooks and PPTX for presentations. Windows users should be able to edit their texts as DOCX files regardless of the provider. With success: today, the format is supported across the board. It can even be integrated into Google Docs.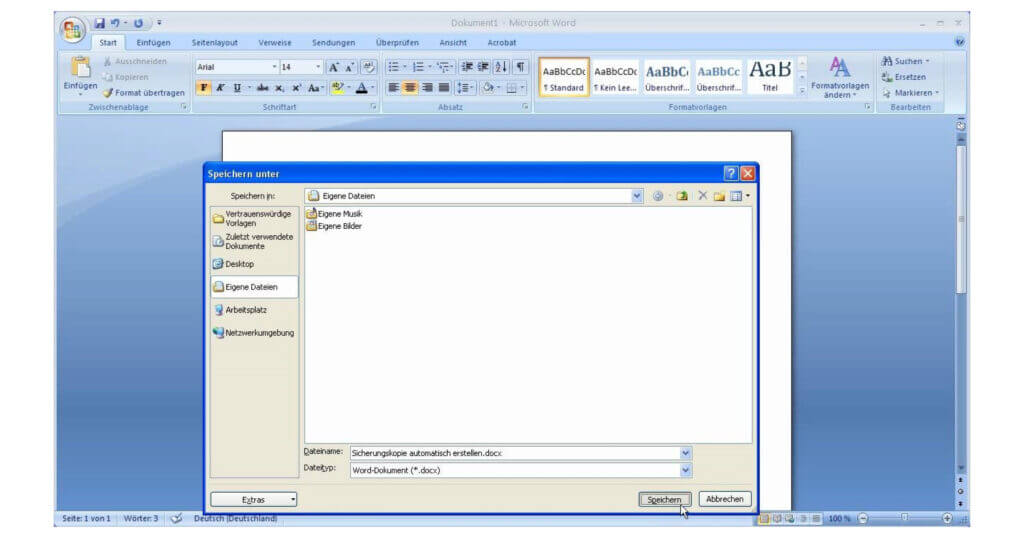 ---
Opening DOCX files in Word 2007 and higher
If you have Word 2007, Word 2010, Word 2013, Word 2016 or Word 2019, you should be able to edit a DOCX file without any problems after installing the software. In case of conflicts, a look at our Installation help can be useful to rule out self-inflicted errors. Even the iOS versions explicitly support the opening of DOCX files in Word.
Opening DOCX files in Word 2003
Word 2003 is able to display special Office Open XML formats, but as a predecessor version it does not yet have any interfaces so that you can edit a DOCX file. For this reason, Microsoft published a so-called Office Compatibility Pack shortly after the release of Word 2007, with the help of which it is possible to open DOCX files in Word 2003. You can still find this extension online for free Download.
But beware: Microsoft officially discontinued support for the Office Compatibility Pack at the beginning of 2018. So you can theoretically still use the extension for Word 2000 and Word 2003, but you may be exposing your computer to a security risk.
We therefore recommend that you consider upgrading your Office solution. A one-time licence already includes all necessary updates and is often cheaper than you might think: See for example the scope of Office 2019 Home & Student which is guaranteed to be available at keyportal at the best price. This means that opening DOCX files in Word is no longer a problem.