We are in an age in which even high-class software often has a free version that invites people to try it out. This applies to the Office Suite from Microsoft just as it does for a large number of antivirus programmes, the use of which is often not even limited in time. Rather, the paid applications come with additional features that are only revealed in a virus protection test.
With the abundance of options available on the market for protecting your PC, it is therefore worth comparing free and fee-based solutions. A few clear winners emerge in advance, which we will briefly present below. The choice is entirely up to you. The only important thing is not to fall for fraudulent traps such as the unwanted programme Segurazo for example. Because the security of your data should always be a priority.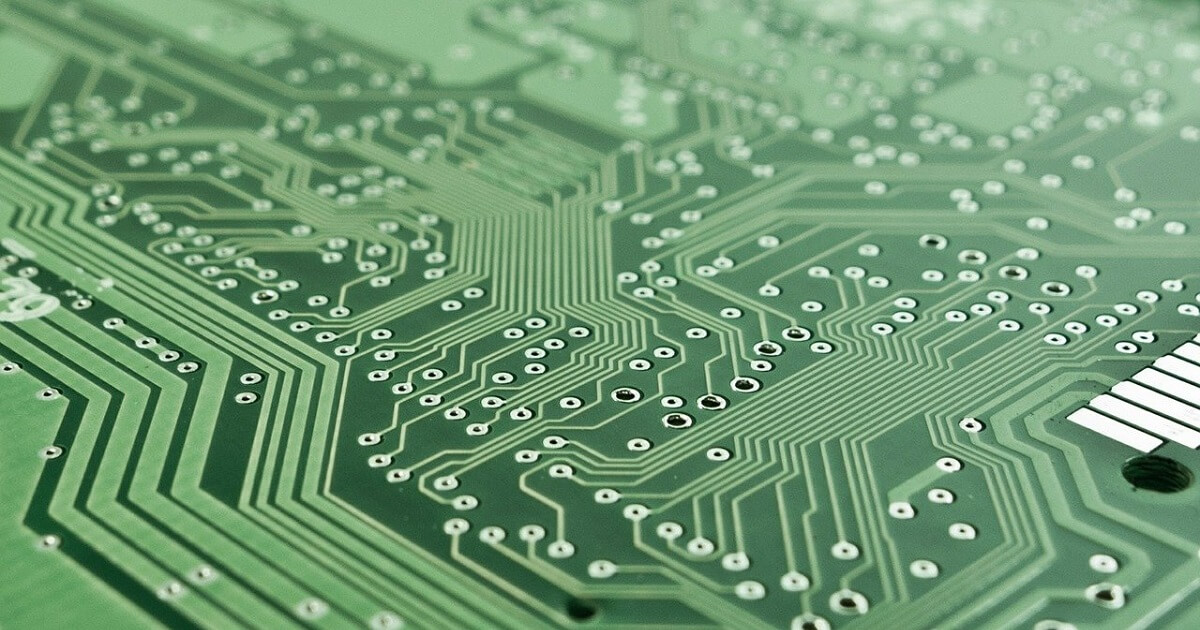 ---
First of all, this leaves a fundamental question to be answered: Why pay for virus protection at all? The answer lies in the business models of the providers:
When is it worth paying for virus protection?
Current virus protection tests quickly reveal various reasons in favour of paid antivirus software. The decisive factor is often the background of the planned use – do you need the programme for private or business use? Most powerful tools offer the free version of their virus protection only for non-commercial use. In other words, you can use AVG AntiVirus for free at home, for example, but in the office you would be committing a criminal offence.
For this there are the AVG AntiVirus Business Edition. Its extended scope underlines the second point in favour of paid virus protection. The integrated link scanner, for example, checks websites before they are even opened in the browser. In a virus protection test, the cloud-based detection algorithms of the Business Edition, which guarantee protection for networks, also performed excellently. After all, highly sensitive professional documents are sometimes at stake here, so that certain expenses can quickly pay off.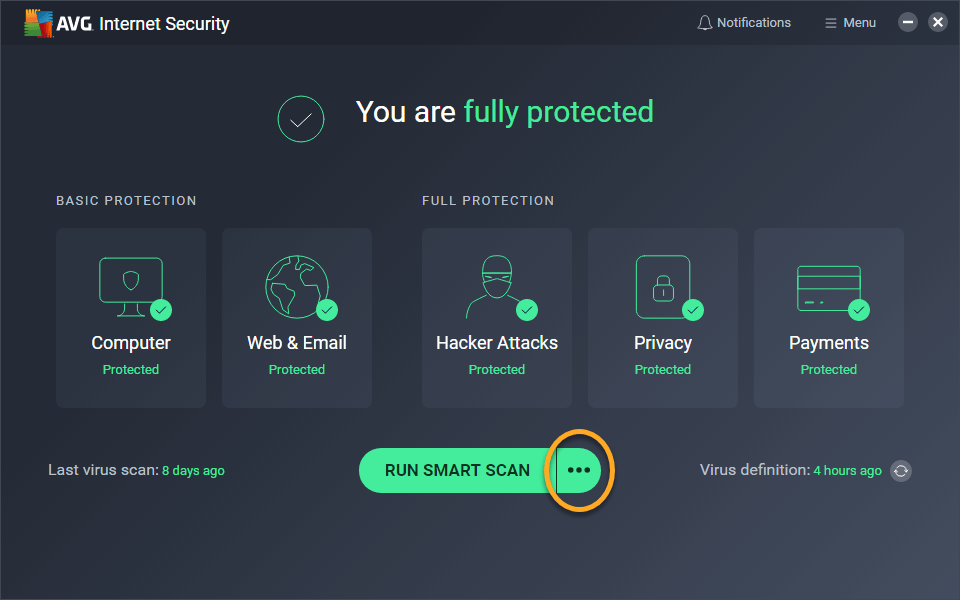 ---
Moreover, all payment models have one thing in common: they go hand in hand with a (sometimes considerably) better service. This includes competent support that can be reached in an emergency and that quickly fends off a possible threat. Functioning technology is the basic prerequisite for many professional successes. In the virus protection test, the contact persons not only helped to eliminate malware that was found, but were generally able to provide the Speed up your computer.
Which antivirus program is best for Windows 10 – Our top 3!
In our virus protection test, these three paid applications were convincing all along the line. We used a desktop PC with the latest version of Windows 10 Home.
1. McAfee Total Protection antivirus test
The experts at McAfee have been among the pioneers in the industry for decades. As part of Intel Security, they offer a wide range of software solutions that provide comprehensive protection for computers and networks. The flagship is certainly the McAfee Total Protectionwhich protects you in all conceivable directions. In the virus protection test, dangerous files were reliably detected, which can be completely deleted directly with the programme.
After installation, you have access to the proven functions of McAfee Antivirus. Browser protection , for example, which comes with an anti-tracking tool that frees you from all cookies. Every link or download you click on is checked by the software in real time. New for a few years now is protection for social media or messenger services, which includes your e-mails. With this purchase, you are fully protected.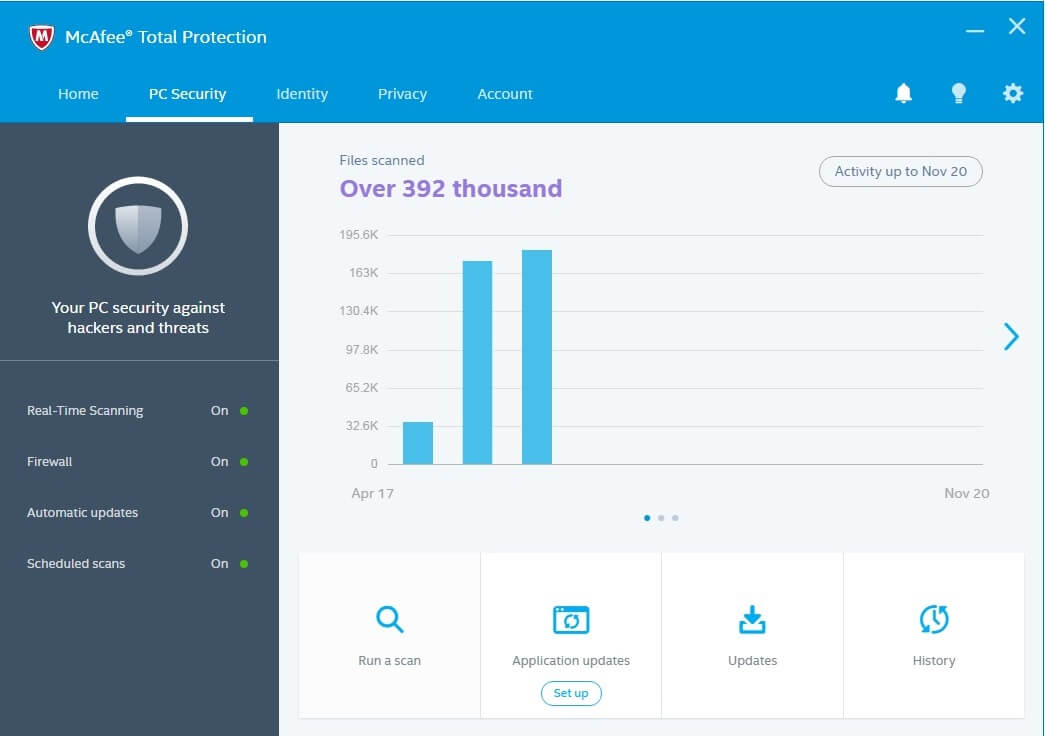 ---
2. Bitdefender Total Security in the virus protection test
Even the free version of Bitdefender has won several prizes and awards Bitdefender Total Security bitdefender's free version builds on this and convinces in every respect in the virus protection test. You will hardly find more reliable protection against malware and phishing attacks. As a special bonus, the antivirus software has a very easy user interface. You can even use Bitdefender's functions without any background knowledge. No additional configurations are required.
Behind the slim design is a lot of computing power that relies on artificial intelligence to counter cyber attacks. In addition to its own firewall , Bitdefender Total Security also has parental controls and a wallet. The comprehensive anti-spam protection appealed in the virus protection test, as did the complete removal of ransomware. Each update seems to add further features.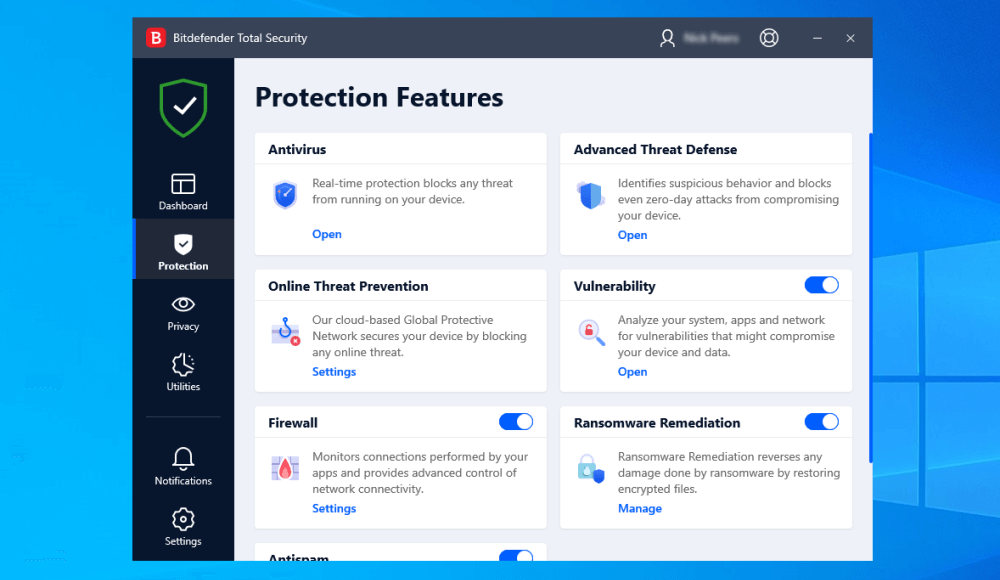 ---
3. Kaspersky Internet Security in the virus protection test
The Russian software giant Kaspersky Lab should not be missing from such a virus protection test. If you are looking for a way to permanently block viruses, cryptolockers or other spyware, we recommend the following Kaspersky Internet Security. Hackers who sneak into your home via your webcam no longer stand a chance. Even standard online trackers can no longer view your data.
In addition, the antivirus software has a well thought-out security package which, apart from Windows PCs, is also suitable for Macs and Android devices. In the virus protection test, all threats were detected across all platforms. If you regularly send important files over the internet, you can encrypt them thanks to Kaspersky's VPN. Even your online payment methods benefit from this. Numerous presettings invite you to optimise it further.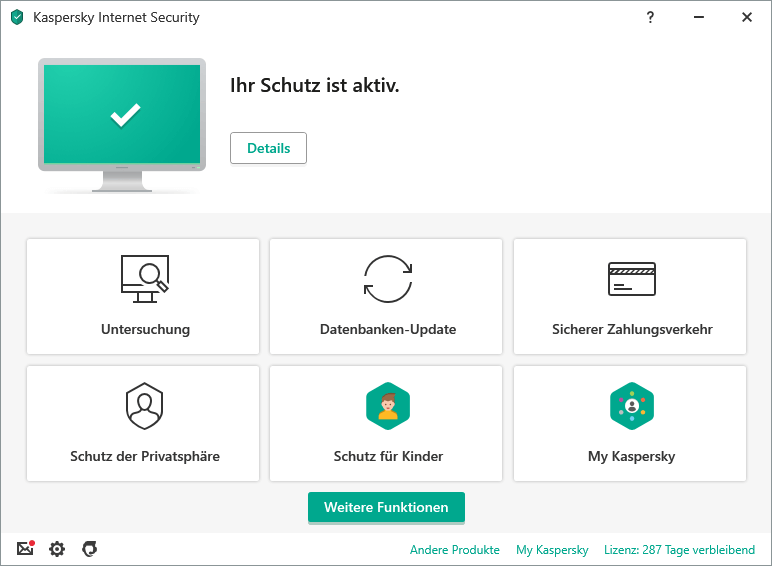 ---
Free alternative: Is Windows Defender sufficient?
For a long time, the Windows Defender offered by Microsoft was considered a laughing stock by experts. Due to the frequent false positives, many users quickly got into the habit of not using the Deactivate Defender. But this assessment no longer does justice to the application, which is part of the basic equipment of Windows 10. Especially when it comes to the detection of active malware, no one can fool Windows Defender in the virus protection test. How convenient that the scanner is already pre-installed.
Since Windows is still the most widespread operating system in the world, Microsoft's OS remains the main target for criminal attacks. You should therefore always use one of the programmes presented in the virus protection test. Or one of the other antivirus solutions from our Shop. Don't overshoot the mark, though, because running several scanners at the same time can also lead to some problems. Decide on one provider.