To protect against harmful content, modern operating systems offer a wealth of different software to choose from. Antivirus programmes such as AVG Ultimate or Avast Premier have proven themselves over the years and have protected numerous devices from unauthorised access. If you also use one of these external solutions, you can always deactivate the integrated Windows Defender.
Microsoft Defender Antivirus is part of the standard package of Windows 10 and is active on your PC after installation. Your system is scanned at regular intervals and new downloads are checked in real time. If you now rely on a other virus protectionIf you rely on a single programme, the simultaneous use of several programmes can lead to problems, so that you are no longer optimally protected.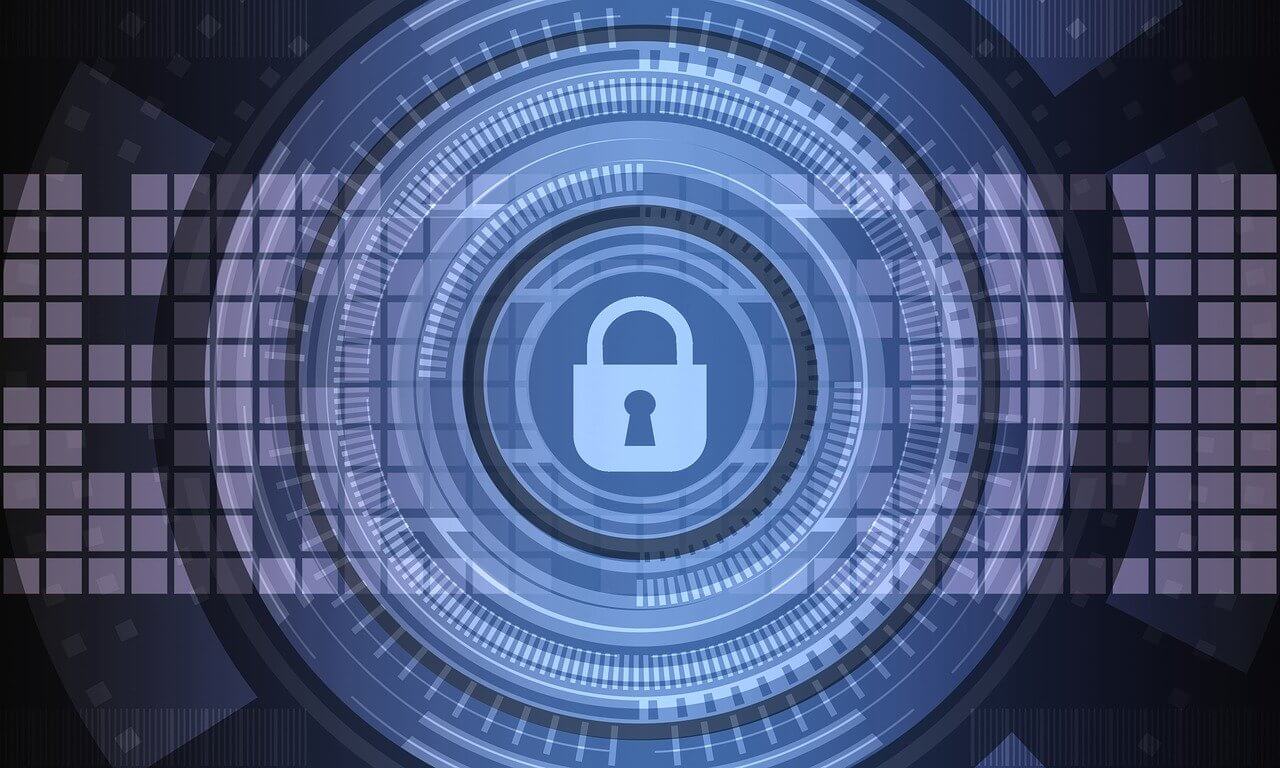 ---
Here's why you should disable Windows Defender to be safe. Just follow the steps in our guide:
How do I disable Windows Defender Antivirus?
Open the Windows settings by clicking on the cogwheel symbol in the Start menu or by using the key combination Windows logo key + I. You may first need to change your Activate Windows key.
In Settings, select Update and Security and then Windows Security on the left-hand side. Click on the button to open Windows Security.
Here you select the Virus & Threat Protection tab , where you will find the settings for Virus & Threat Protection. To deactivate Windows Defender, click on Manage Settings.
Set the sliders under the items Real-time protection and Cloud-based protection from On to Off. If you are asked whether you really want to make changes to your device, say yes.
You can now exit the settings. You have successfully deactivated Windows Defender.
---
However, Microsoft has programmed all operating systems from Windows 7 are programmed so that Defender switches on again automatically if you do not use any other protection. However, certain Windows versions have advanced functions that can help you in this case:
Disable Windows Defender via local group policies
In order to be able to carry out the following steps, your computer must have either Windows 10 Pro or the Enterprise version must be installed on your computer. You can see directly whether you have one of these variants when you open the editor for local group policies.
Start the Run function of your operating system by pressing the Windows logo key + R. In the text field, enter the command gpedit.msc.
In the editor, open the computer configuration, followed by the Administrative Templates and Windows Components. Click on the Windows Defender Antivirus folder.
In the list you should see the entry Disable Windows Defender Antivirus. Double-click on it and you will get to the settings.
Change the setting from Enabled to Disabled and confirm your choice with OK.
Then you only have to restart your PC. That's it!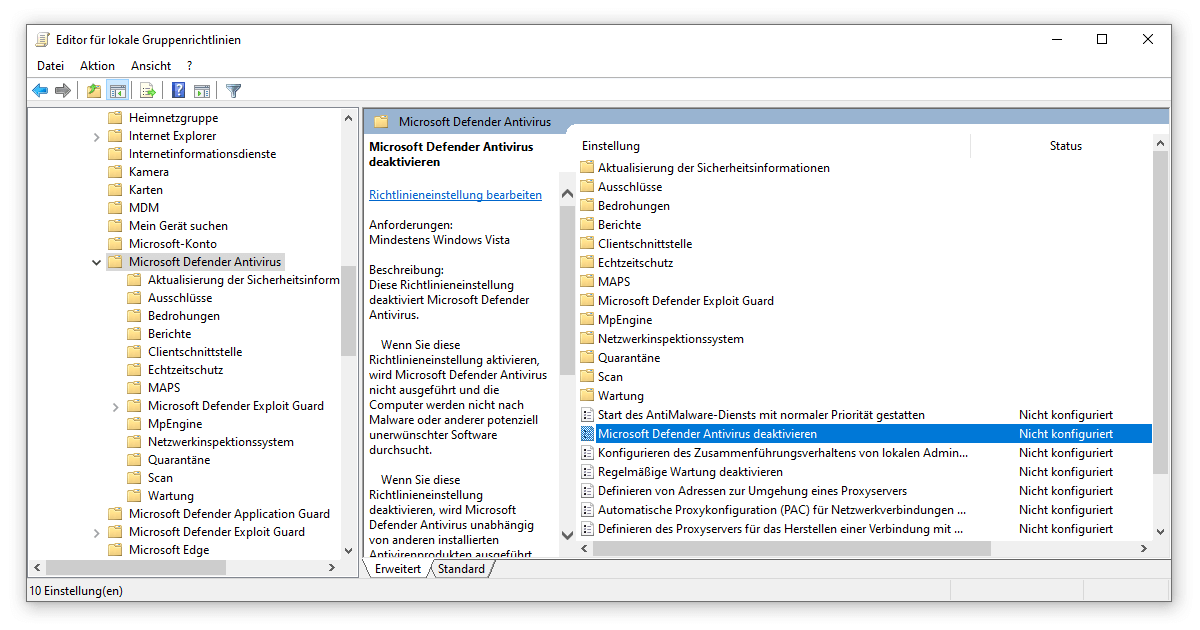 ---
Is Windows Defender sufficient under Windows 10?
For simple work or internet surfing on known sites, Microsoft protection is sufficient. However, if you have been able to deactivate your Windows Defender, you should in any case resort to another solution. Otherwise your system will remain unprotected against external attacks McAfee Internet Security is just as recommended as Bitdefender Total Security is also recommended.
In addition, you can use programmes such as AdwCleaner which already have a lot of features in the free version. However, when choosing your virus protection, be careful not to fall for useless software that bombards you with ads Segurazo Antivirus is known for this, for example. Leave it alone and only deactivate your Windows Defender when your security is in good shape.