Not only in Germany does the AdwCleaner from Malwarebytes belong to the most popular antivirus programs. The name is derived from Adwarecleaner and describes quite well which functions are in focus:
What does the AdwCleaner do?
Once downloaded, the software helps you to clean your PC (and especially your browser) from unwanted pests. These primarily include spyware and adware that bombard you with advertisements. But also crowded toolbars, dangerous hijackers or other PUPs (Potentially Undesirable Programs) are detected during the scan. Clicking on Clean should improve the performance of your computer.
---
Here you can find the download!
It is best to download the programme directly from the manufacturer's website: AdwCleaner by Malwarebytes. This way you will always get the latest version. After clicking on Free Download, a file of about 8 MB will be downloaded, which you then only need to open. You confirm the current licence agreement and you are ready to go.
The background: How does malicious software get onto your computer?
If you search for freeware on the Internet, you will quickly come across a wealth of products that offer comprehensive functions completely free of charge. This model cannot be profitable for the developers – and usually is not. Therefore, these programmes often help themselves out with advertisements. Unobtrusive banners or infrequent pop-up windows are fine for many users, as they save them a purchase price.
However, it becomes critical when third-party applications are advertised during installation. These are often added at the same time or can only be deactivated in hidden sub-menus (the famous already set tick). Even with Windows 10 this unfortunately still often happens. It is known that end users only in exceptional cases carefully study every point of the installation wizard or even read the terms of use. Because even there, the download of further software is often hidden.
This sounds very devious and dangerous. Even many malware scanners are not exempt from such tactics, the scope of which can hardly be surveyed. Suddenly there is Segurazo Antivirus on your computer, which you can only get rid of with great difficulty.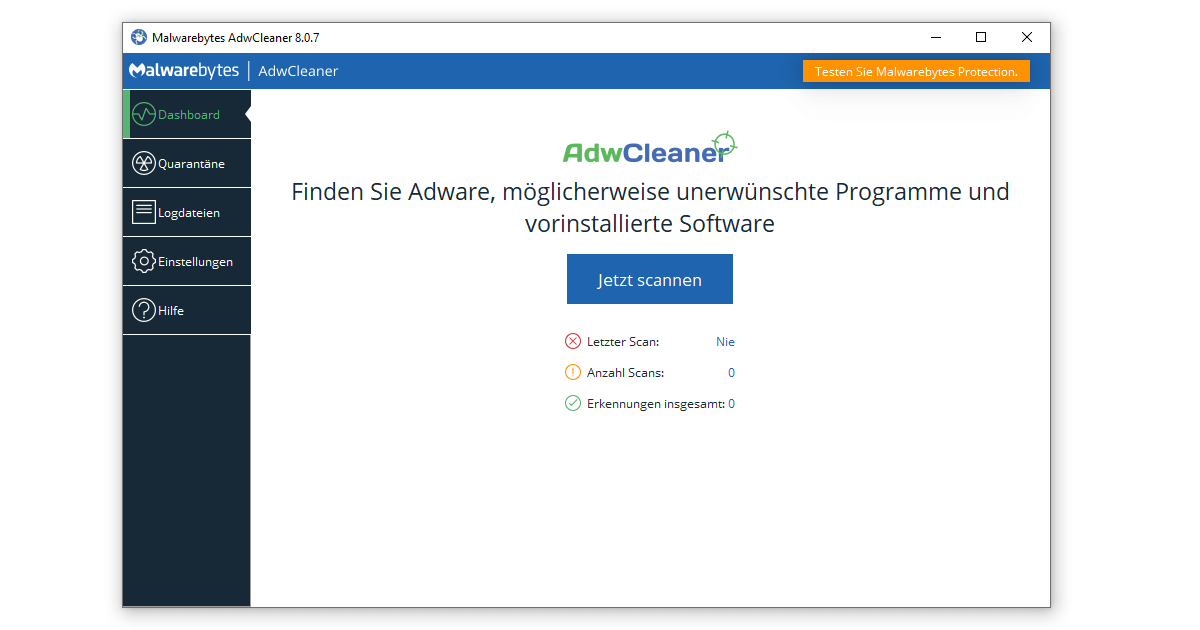 ---
Clear advantages – How good is the AdwCleaner?
This is where the AdwCleaner from Malwarebytes shines. The programme shows you how to remove malware and clean your PC in just a few steps. What's more, there are no hidden costs after the download. So it really is freeware that does not require the installation of any other products.
For this reason, donations to the developers are welcome. Or you can buy the Malwarebytes antivirus software, which, however, requires annual subscription payments. It is cheaper to invest in a one-time licence, for example at Norton AntiVirus Plus or Avast Internet Security.
A scanner like AdwCleaner has one disadvantage: the software has no real-time protection. This means that you can only act reactively against possible dangers. The AdwCleaner should therefore be seen as an add-on that supplements the existing range and thus provides more security.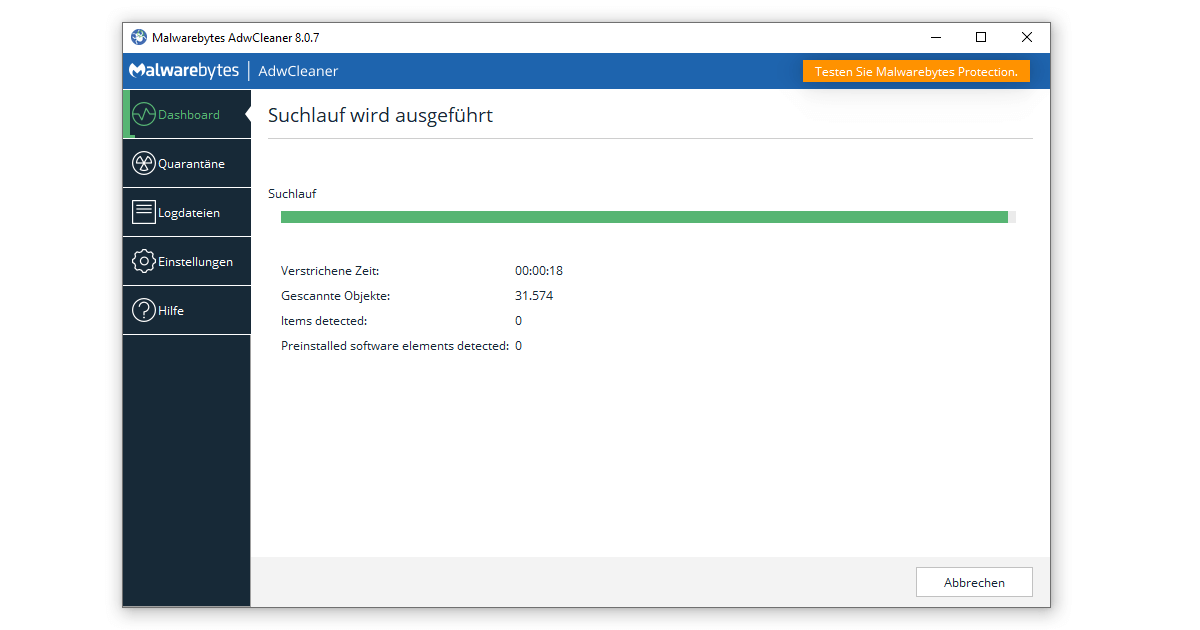 ---
Scope of functions and use
The structure of the AdwCleaner is refreshingly simple. After downloading, a click on the file immediately opens the dashboard where you can start the scan. If you are wondering how long the AdwCleaner takes – don't worry! Even the scan of several thousand files and documents usually runs within a few seconds.
Afterwards, you get a handy overview of the results, divided into different groups such as services, folders or shortcuts.
In this list, you can protect individual elements from deletion. After all, you may want to use some of the toolbars. A click on Show scan log file also creates a detailed text document that provides all information about your system. To read this TXT format you don't even need Microsoft Office.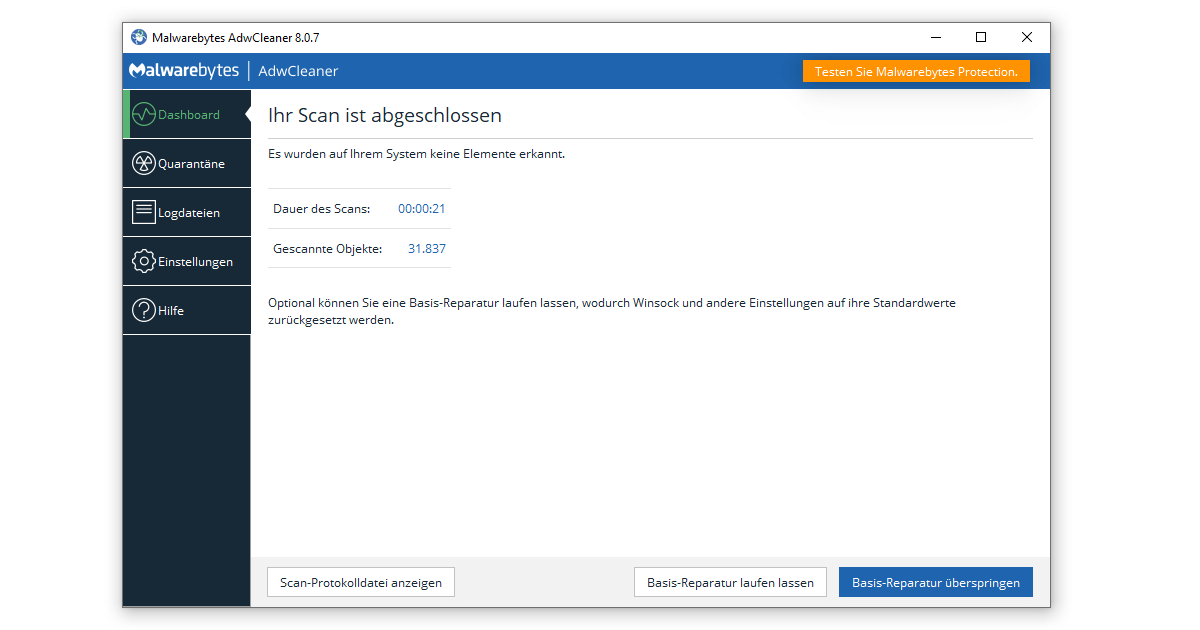 ---
After the initial scan, you can start the clean-up process. In this step, all elements that you have not specifically excluded before are removed – so proceed carefully. At the same time, please note that AdwCleaner will restart your computer after cleaning ! Therefore, close all other applications beforehand and save any documents that are still open.
Advanced settings
Many functions can be specified more precisely in the programme on the left via the Settings tab. In Application, for example, you decide which actions are carried out during a basic repair or whether you get a debug log. You can define further exceptions under the point Exclusions.
If terms such as IFEO keys or prefetch files mean little to you, you can safely use the standard settings.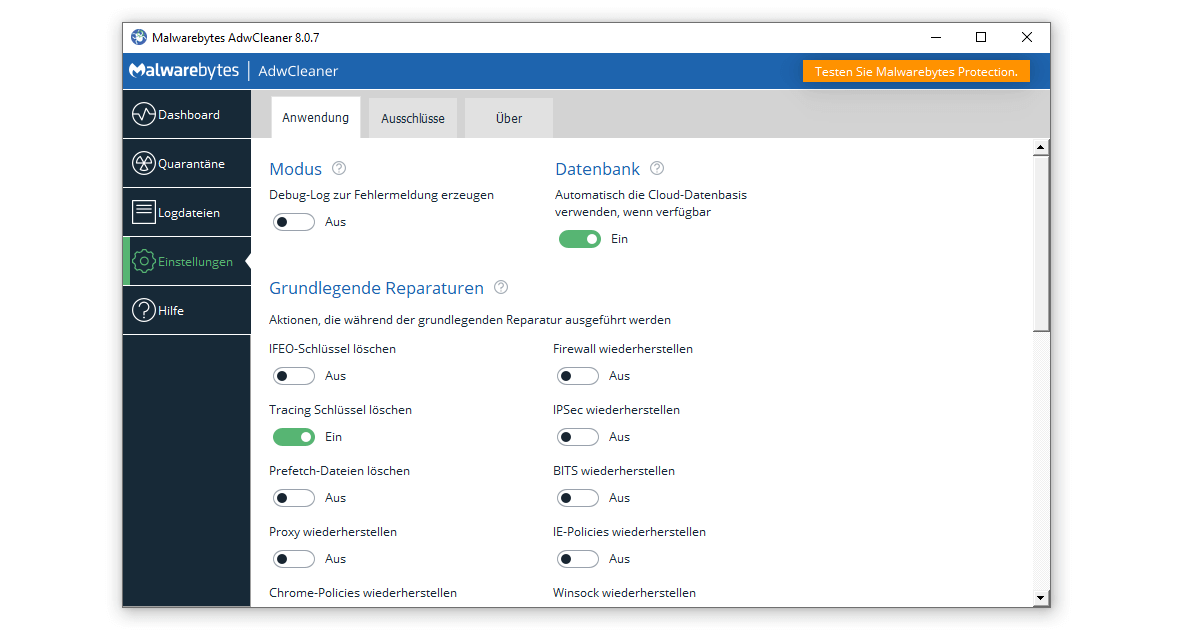 ---
The AdwCleaner works on the latest Windows operating systems as well as under Windows 7.
Since no extensive installation is required after the download, the software also exists in a portable version. Just record a removable disk, connect it to a foreign device and use the AdwCleaner with all its features. Very practical for cleaning various computers from harmful programmes and increasing performance.